Hanazono Niseko news and information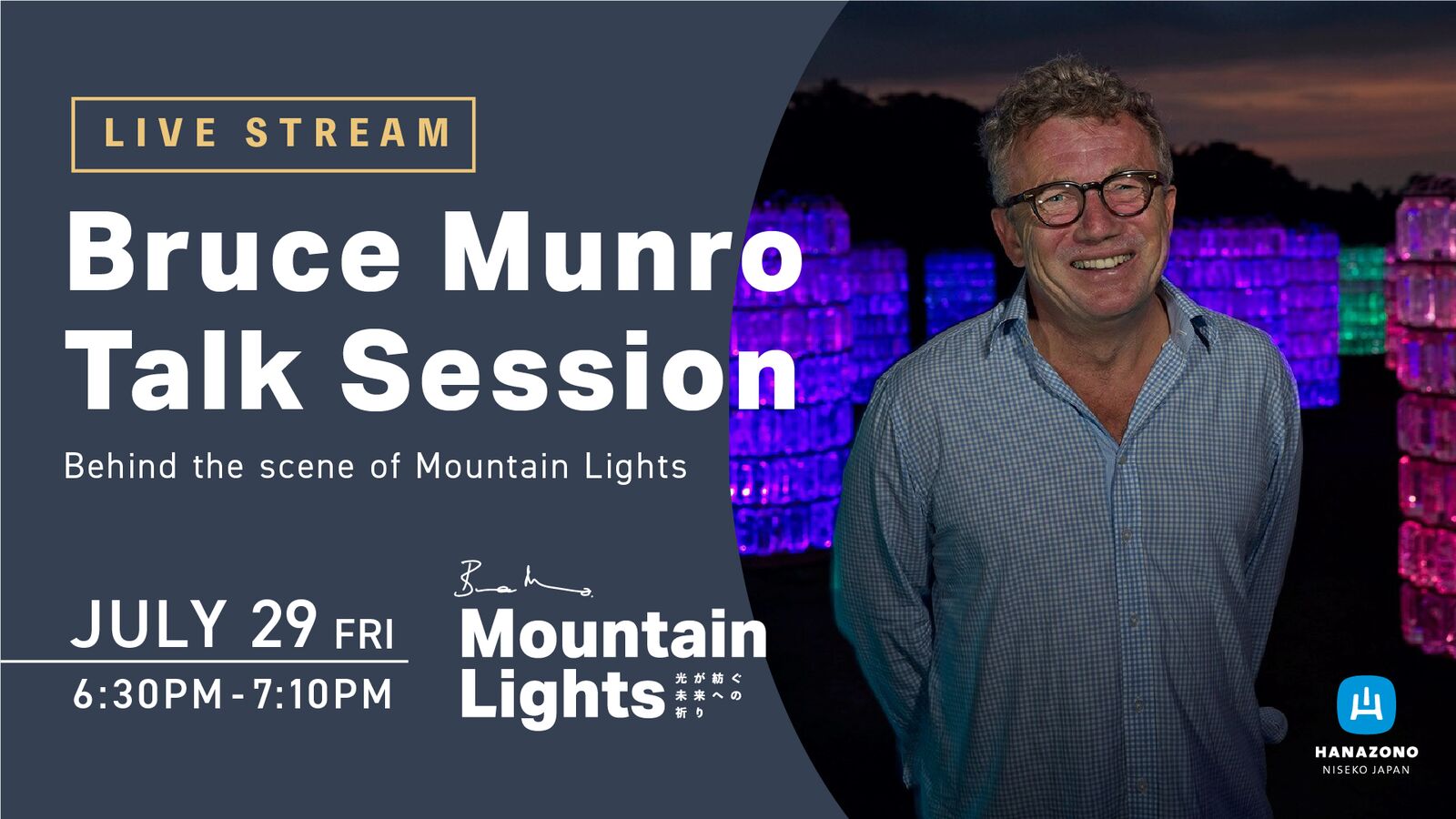 To celebrate the visit to Japan of Bruce Munro, the artist of the ongoing light installation "Mountain Lights," we will be live-streaming a special talk session this Friday!
Check out the TV commercial for Hanazono Zip World and Mountain Lights, opening July 1, 2022!!
Shiba-zakura (moss pink) tell of the arrival of early summer in Niseko. Mishima-san's Shiba-zakura Garden is a spectacular spot to enjoy free of charge.
Route 276 is closed. If you plan to travel from New Chitose Airport to Kutchan, Niseko, or Toyako area, you will need to make a detour.
In the summer of 2022, Hanazono will introduce "Hanazono Zip World", Japan's first multi-stage dual-cable zipline experience.
Much more exciting White Water Rafting is only available in Spring time! - Big chance comes after a winter with lots snow.
Spring in Hokkaido is cherry blossom season! Here are some of the best ways to spend spring in Niseko. See cherry blossoms, eat delicious food, enjoy activities, and have fun in the spring in Niseko.
Neil Hartmann recently featured Hanazono on YouTube. Please check it out as he talks a lot about the new gondola, lifts, and Hanazono.
We are closed for the 2021-22 winter season. Thank you to everyone who came out and enjoyed the slopes this winter! See you next year!