Galaxy of Kidz
Dates of Operation: April 29, 2021 - October 31, 2021
Blackout dates: Weekdays in May after Golden Week, June, September, and October

In May and June, only Climbing Zone will be open (Atter July: depend on the situation)
Kids Indoor Adventure!
Galaxy of Kidz
The new Indoor Kids Adventure Area at Hanazono - a world for children to have the ultimate freedom to play and investigate in a safe and challenging environment. The next level of exploration, the Galaxy of Kidz encompasses diverse areas to spark the curious minds of all children. 10 climbing walls (up to 5 meters) are self belayed, promoting proud independence. A floating adventure trail connected by a cloud climb and net playground launches explorers into the atmosphere. Even our little astronauts can join in the excitement with a toddler's netball pit!
Galaxy of Kidz
Climbing Zone ¥2,000
Date of Operation: April 29, 2021 - October 31, 2021
Dates of Operation: April 29, 2021 - October 31, 2021
- Open everyday
April 29 - May 9, July 1 - August 31
- Open on Weekends only
May 10 - June 30 & September 1 - October 31

- May ~ June: only Climbing Zone will be open
- July onwards: to be confirmed depending on the situation
No bookings, Walk-in only

Duration: 45 mins
Starting Times

10:00am
11:00am
1:00pm
2:00pm
3:00pm
Age Limit

Climbing Zone 5 - 14
Athletic Zone 4 -12 Currently closed
Ball Pool Zone 2 - 3 Currently closed
The weight limit for climbing walls: 60kg.
Some hours may be closed depending on the situation.
Will be closed when the inside temperature is 28 degree and higher.
INQUIRIES
What makes Hanazono so special?
One of the most spacious and clean facilities in Niseko!
Resort Center Hanazono 308 is the reception and meeting point for all activities. There are clean and well-equipped restrooms, changing rooms, and lockers in an open space. The outdoor foot shower is also available to wash your feet, so you can get dressed comfortably.
Soak in hot springs after enjoying our activities!
We provide a discount ticket to our customers at the end of each activity upon request! Nothing beats an onsen after water activities! Have fun!
We have more!!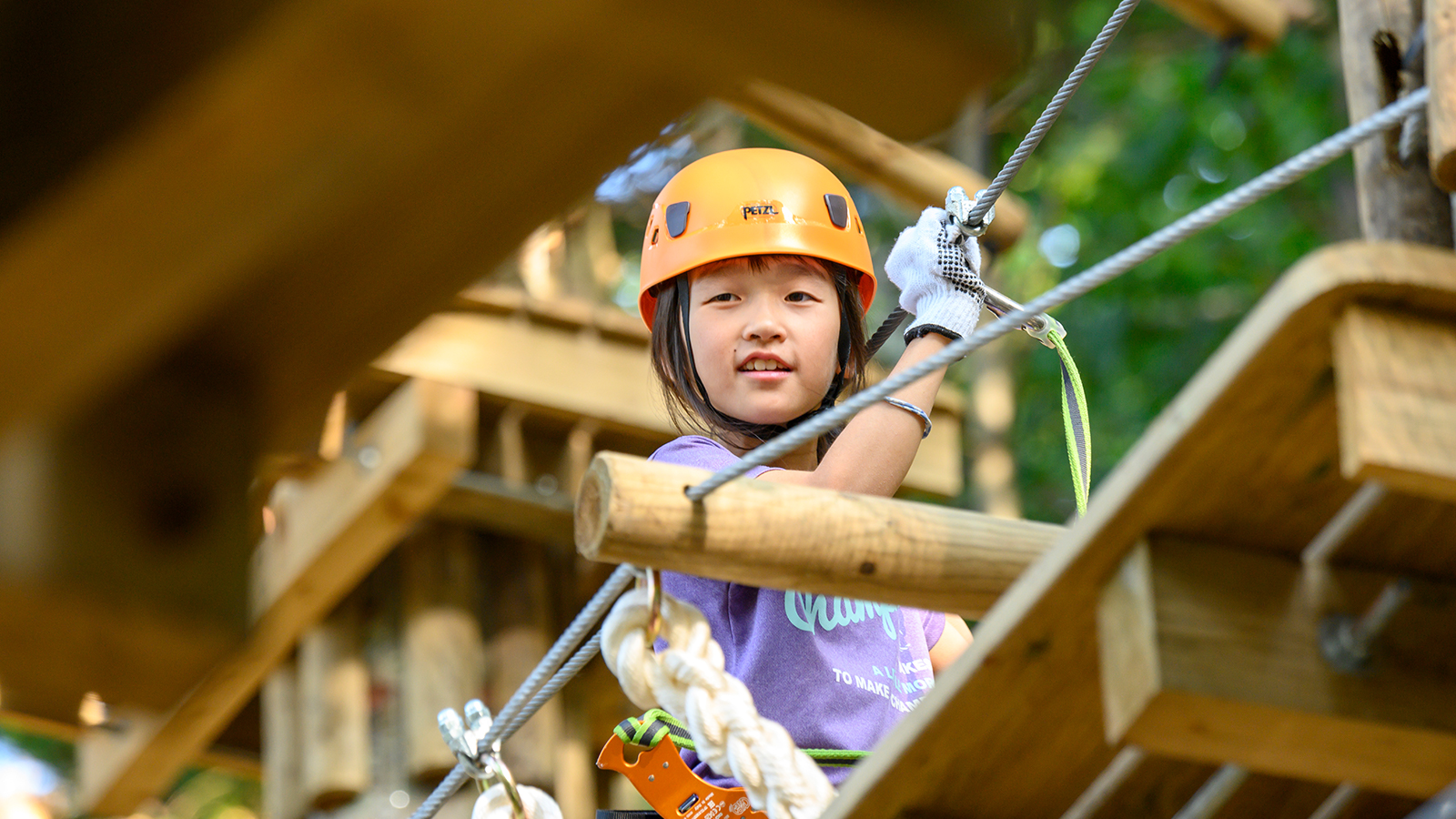 Enjoy different activities in the morning and afternoon, including tree trekking, which opened in 2021, making us the all-day destination.
---
Inquiry
※Operation may be suspended depending on Covid-19 situation.
Pre-booking is not available.
Please inquire at Resort Center Hanazono 308 on the day you would like to use Galaxy of Kidz as there may be some days the activity is blocked for large group trips.
PREVENTION MEASURES AGAINST COVID-19
This season's summer activities at Niseko Hanazono Resort will operate while sticking to the following guidelines to ensure the safety of our customers and our employees.
Please read it carefully before making a booking.
Please bring and wear a mask when entering the resort center Hanazono 308, and keep it on while moving to the activity location.