Book Now
Diamond Pro
Dates of Operation: December 2, 2023 – April 7, 2024
During the holiday season, advance booking is accepted for one-day lessons only.
Bookings open for the 2023-24 season!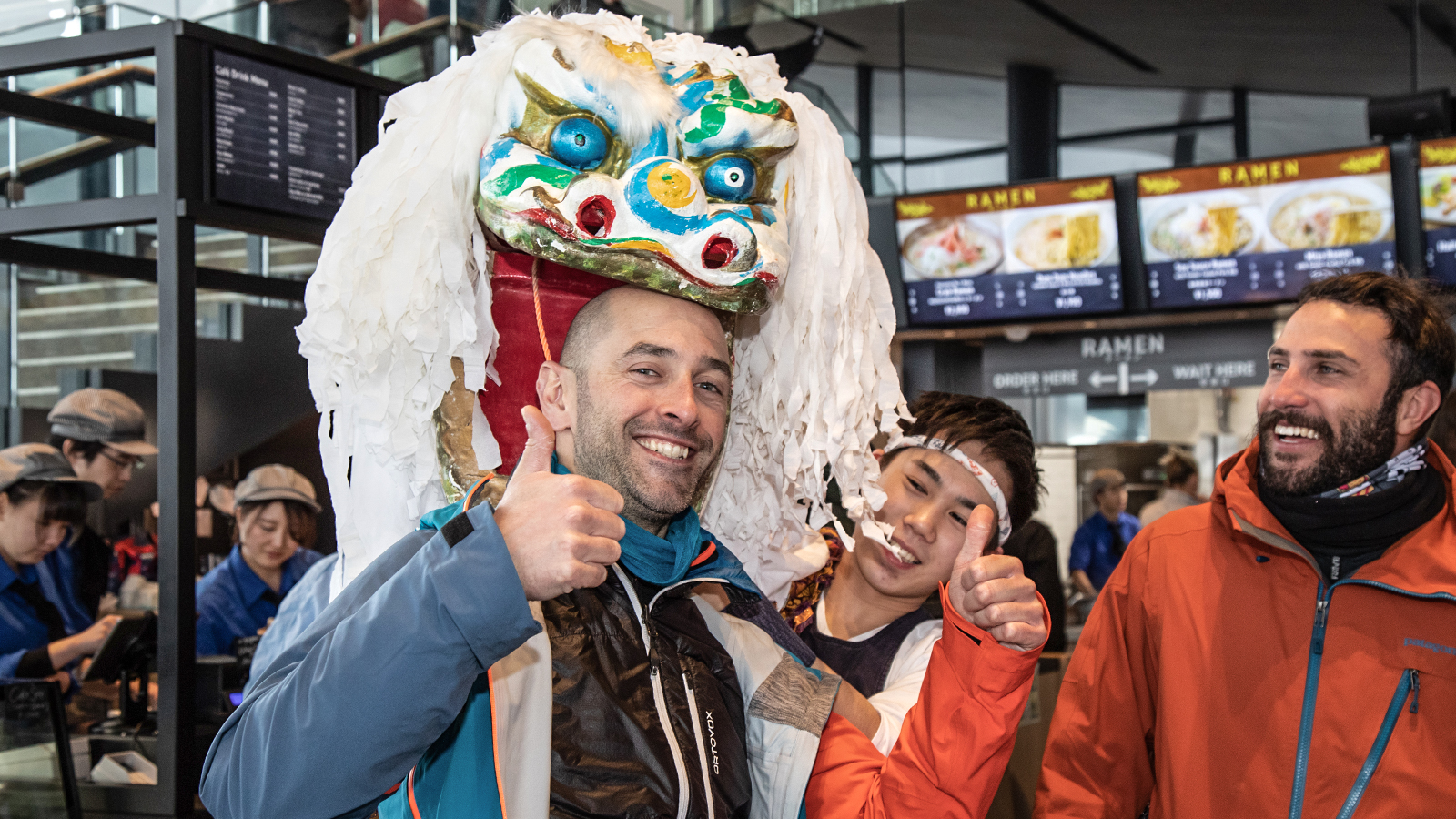 DIAMOND PRO
A wealth of knowledge of Niseko allows your Diamond Pro to thoughtfully curate further elements of your stay; local cuisine recommendations and an opportunity to explore the surrounding area.
An elegant service for all our valued guests, Hanazono Niseko is the leader in luxury snow experiences.
First Track Service
Unforgettable Powder Experience
Formerly only available with Hanazono Powder Guides, now we offer First Track Service to Diamond Pro full day guests. This will be an unforgettable moments of early morning, available only for a limited number of guests before the lifts are open to public.
Attentive Service
Made-to-order Lessons
Diamond Pro private lessons begin by listening to the guests' wishes and needs. Please feel free to contact us for skills you'd like to improve, where you'd like to ride, or things you are worried about.
Help You Create Unforgettable Travel Memories
In addition to the high-quality ski and snowboard lessons unique to NISS, we also help you enjoy Niseko outside the ski resort. Diamond Pro provides services like introducing delicious restaurants as a concierge and recommending local spots.
Solid Experience and Achievements
NISS is the snowsports school directly managed by the ski resort founded in 2004. The highest quality service of Diamond Pro can only be achieved thanks to the know-how cultivated here for many years.
Seasonal Fee Schedule
Holiday Season: December 16, 2023 - January 10, 2024, February 9, 2024 - February 18, 2024
Peak Season: December 9, 2023 - December 15, 2023, January 11, 2024 - February 8, 2024, February 19, 2024 - April 7, 2024
Low Season: December 2, 2023 - December 8, 2023
Program
Duration & Feature
Holiday Season
Peak Season
Low Season
Capacity
Diamond Pro Experience*
8:30am - 4:30pm (flexible start time 8:00am)
First Track, Transport
Various Meeting Points / Lessons in Rusutsu available (Lift Pass not included)
¥140,000
¥120,000
¥120,000
6
Diamond Pro*
8:30am - 3:30pm (flexible start time 8:00am)
First Track service available
¥120,000
¥100,000
¥100,000
6
Diamond Pro Morning
8:30am - 12:30am (flexible start time 8:00am)
First Track service available
¥80,000
¥70,000
¥70,000
6
Diamond Pro Afternoon
1:30pm - 4:00pm
¥60,000
¥55,000
¥55,000
6
*Lunch is available when booking Diamond Pro Experience or Diamond Pro Niseko for kids only from Dec 11, 2023 (at the kids' space in Hanazono 308). Advance booking required. Price is coming soon.
Other information
If you would like to take lessons in other languages, please note this in the request field on the booking page. We will do the best we can to help you.
First Track service is only available on full day programs.
Lunch break time is included within the lesson duration
Starting point for the first lesson is Hanazono or Park Hyatt, except for Diamond Pro Experience.
Lift tickets and rental equipment are not included in the lesson price.
Reservations are essential, especially during peak season periods.
Customers of intermediate levels and above are recommended to choose a Niseko United lift ticket, as your class can explore the whole Niseko United skiing area during your lesson.
NISS Ability Guide for Private Lessons
Please use the chart to check your child's ability level.
Snowboarders
Skiers
Level 1
Never Snowboarded/can not stop
Terrain: Flat land and magic carpet
Never skied/can not stop
Terrain: Flat land and magic carpet
Level 2
I can: Control direction/speed with falling leaf
Learning to link heel side and toe side turns
Terrain: HANAZONO bowl
I can: Snowplough glide
Learning to snowplough turn
Terrain: HANAZONO bowl
Level 3
I can: make linked basic turns comfortably on all green terrain
Learning to change turn shape & rhythm and riding switch
Terrain: Green runs, easy reds
I can: Snowplough turn
Learning to ski parallel
Terrain: Green runs, easy reds
Level 4
I can : Make refined turns on all red terrain
Learning carving turns, riding switch and getting a feel for the terrain park
Terrain: Red runs, easy blacks
I can ski : Parallel on all green most reds
Learning to ski parallel on all runs, short turns, easy bumps, intro to powder
Terrain: Red runs, easy blacks
Level 5
I can: Snowboard all over the mountain
Strenghtening off piste, powder and terrain park skills
Terrain: Whole mountain
I can ski : Parallel on all over the mountain
Learning to make dynamic short and long turns,fall line bumps and off piste powder
Terrain: Whole mountain