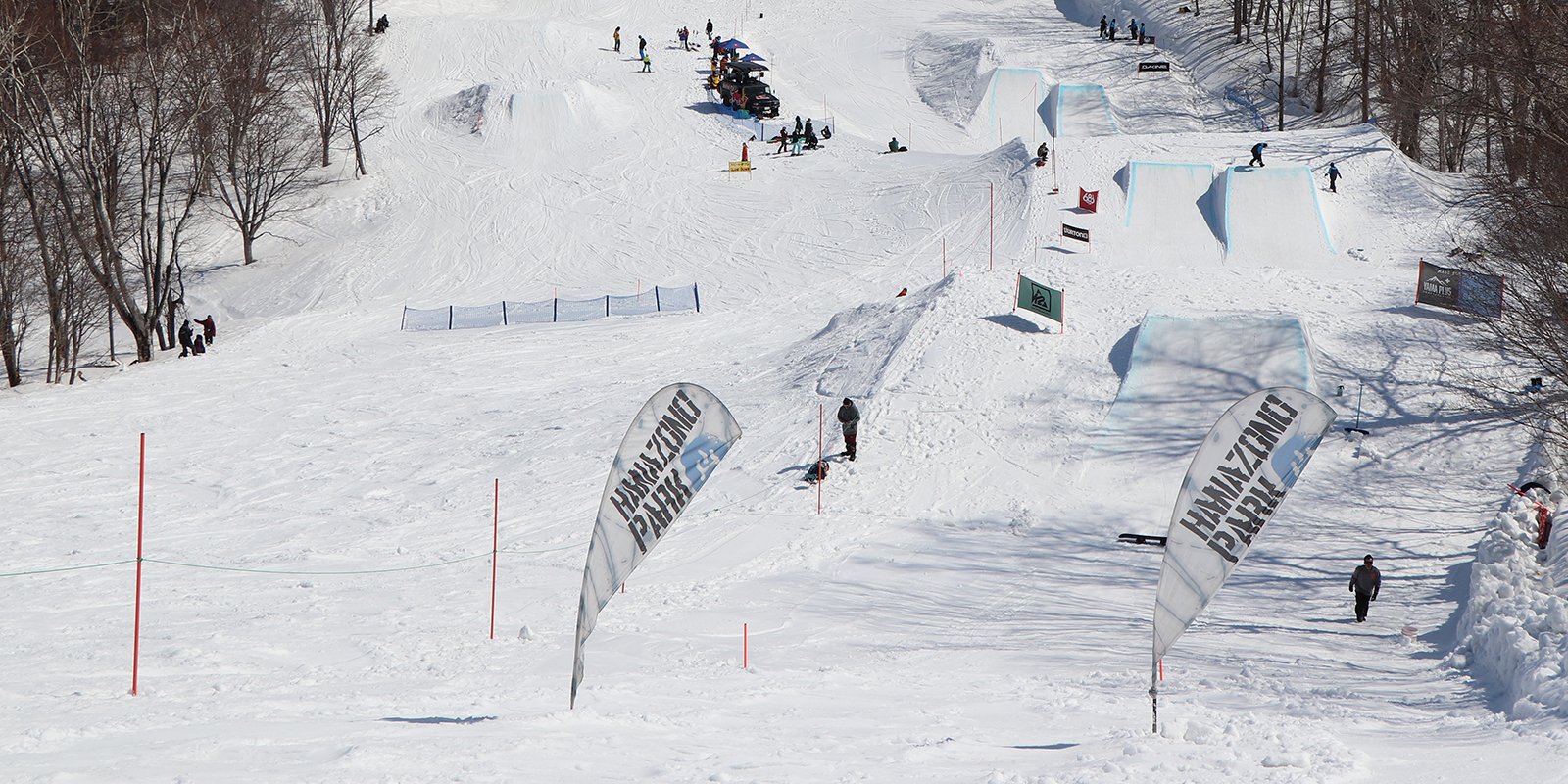 ---
Dates of Operation: December 5, 2020 – April 11, 2021*
Hours of Operation: 10:00am - 4:00pm
*Opening days and hours depend on the snow condition.
Welcome to the HANAZONO Parks page. Get the latest news on park designs and current features, as we reshape and modify throughout the season. Also, check in for info on upcoming freestyle events.
Hanazono Park is supported by
PARK LAYOUT
JIB PARK (BEGINNER)
Low-speed jibs, rails, and beginner jumps to help build your confidence.
Difficulty: Beginner-Intermediate
Location: Lower Silver Dream, skier's left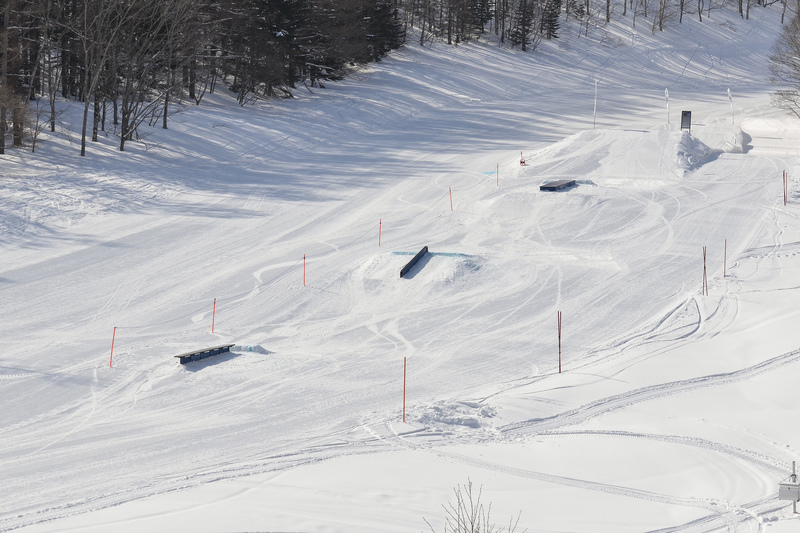 Main Park
Hanazono's premier park area includes two big lines for intermediate and advanced riders. Features are always changing in this creative freestyle zone.  This area also hosts Hanazono events such as the Slopestyle and Banked Slalom.
Difficulty: Intermediate-Advanced
Location: Upper Stairway to Heaven, skier's right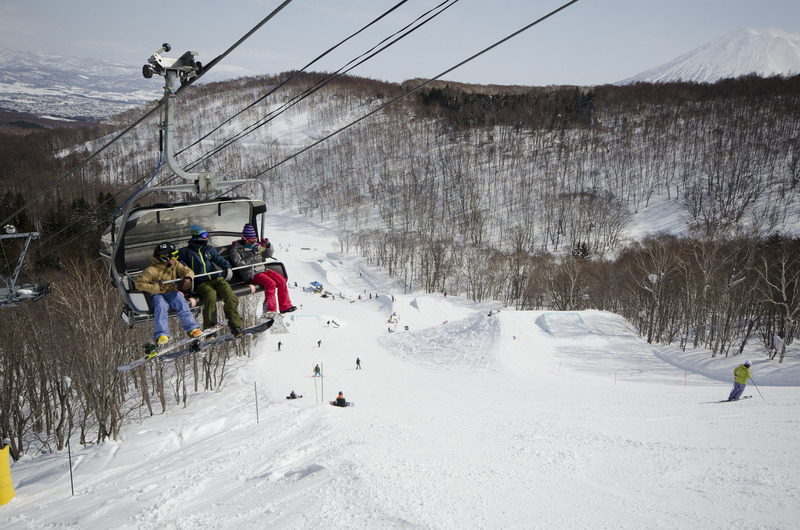 PREVENTION MEASURES AGAINST COVID-19
This season's winter activities at Hanazono Niseko Resort will operate while holdup the following guidelines to ensure the safety of our customers and our employees.
Please read it carefully before booking.
Please bring and wear a mask when entering the resort center Hanazono 308, and keep it on while moving to the activity location.
EVENTS
---
January 2, 2021
Celebrate the new year at HANAZONO with our traditional New Year Fun Jump!
DETAILS
---
March 14, 2021
Using a standard slopestyle format, skiers and snowboarders are judged on a full run through a special-built park.
DETAILS
---
March 28, 2021
This time trial race is held in the HANAZONO main park. Hand-dug banked turns are blended with the existing terrain park area to create a unique course.
DETAILS