Terrain Parks
Welcome to the HANAZONO Parks page. Get the latest news on park designs and current features, as we reshape and modify throughout the season. Also, check in for info on upcoming freestyle events.
| | |
| --- | --- |
| Dates of Operation | December 1, 2018 – March 31, 2019 |
| Hours of Operation | 10:00am - 4:00pm |
Hanazono Park is supported by
Today's ConditionPark LayoutPark Events
Todays Condition
Park Layout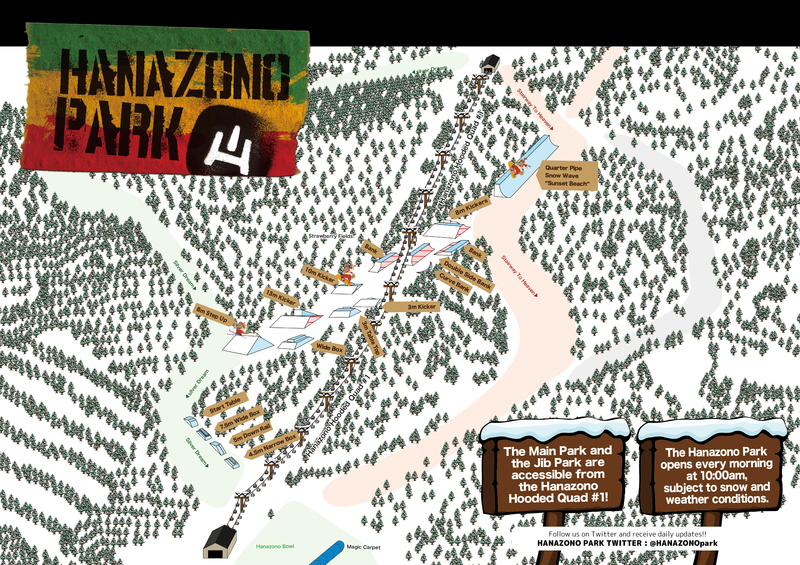 JIB PARK (BEGINNER)
Difficulty: Beginner-Intermediate
Location: Lower Silver Dream, skier's left
Low-speed jibs, rails, and beginner jumps to help build your confidence.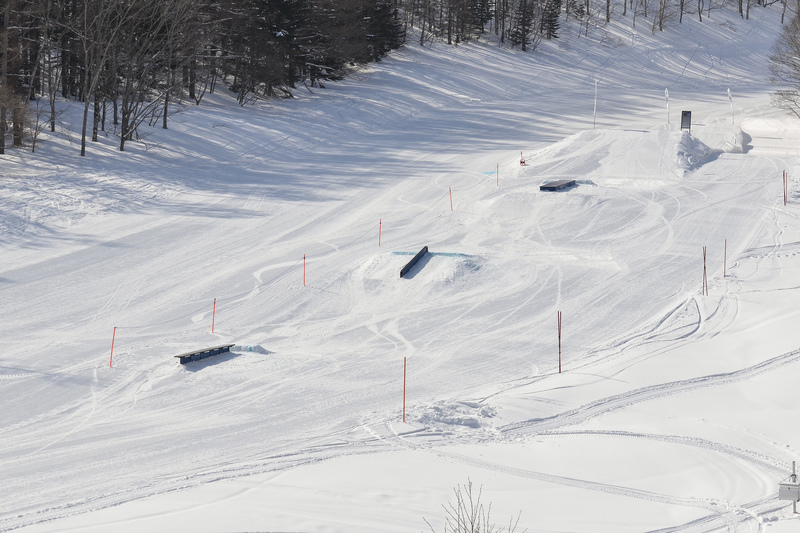 Jib Park
Sunset Beach (Intermediate)
Difficulty: Beginner-Intermediate
Location: Upper Stairway to Heaven, skier's right
Drop in to the natural wave-like quarter pipe on your way to the Main Park.
Sunset Beach Quarter Pipe
Main Park
Difficulty: Intermediate-Advanced
Location: Upper Stairway to Heaven, skier's right
Hanazono's premier park area includes two big lines for intermediate and advanced riders. Features are always changing in this creative freestyle zone. This area also hosts Hanazono events such as the Slopestyle and Banked Slalom.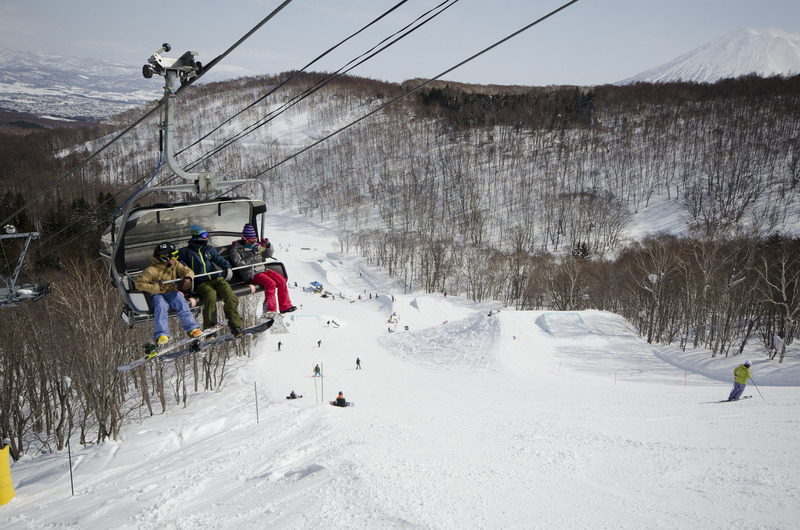 Hanazono Main Park
Events
HANAZONO NEW YEAR FUN JUMP 2018
January 2. 2018
Celebrate the new year at HANAZONO with our New Year Fun Jump! This annual event is part of HANAZONO's traditions. Expect to see a huge group of skiers and snowboarders battle for a chance to win numerous prizes from awesome sponsors! Click below to see more information on the event.
HANAZONO BANKED SLALOM 2018
March 18. 2018
This time trial race is held in the HANAZONO main park. Hand-dug banked turns are blended with existing terrain park area to create a unique course for both skiers and snowboarders. Both glory and prizes are awarded to the fastest in each category. Click below for more information.
HANAZONO SLOPESTYLE 2018
March 25. 2018
The classic Hanazono Slopestyle event is back again! Using a standard slopestyle format, skiers and snowboarders are judged on a full run through a special-built park. Bring your best tricks, as this competition attracts the best park riders from near and far. Click the button below for information on this event.
Book Now
---
Featured Picks
Niseko International Snowsports School
A lift pass for the whole mountain
Recent Posts