Book Now
Hanazono Zip World
Dates or Operation : July 1, 2022 - October 16, 2022
The 2022 green season operation is closed. Thank you very much for your visit. We look forward to seeing you again next season at Hanazono!
Hanazono Zip World
Mega Zipline - One of the World's largest Zipline is now in Hanazono! The total zip tour distance is 2,591 metres in length, and the longest in Japan, "BLACK DIAMOND SUPERFLY", at 1,700 metres, reaches speeds in excess of 110km/h. Hanazono Zip World will take you through the experience of a lifetime flying.
Two ziplines are set side by side, so you can experience it together with friends and family. Spectacular view of Hokkaido's landmark Mount Yotei the beauty of surrounding area as far as the eye can see from the sky is all yours.
Check Hanazono Zip World movies!
ZIP 1 Green
ZIP 2 Red
ZIP 3 Black Diamond Super Fly
Hanazono Zip World
Full Package(3 stages)
Adult: ¥15,000 | Child: ¥12,000

Trial Package(2 stages)
Adult:¥7,000、Child:¥5,600
Dates of operation:July 1, 2022 - October 16, 2022
Duration: Around 2 hours (For Full Package)
Staring Times:9:00am-3:30pm(Available times are shown on booking screen)
Adult:Age 13 and up / Weight limit max105kg
Child:Age 6 - 12 / Hight Min120cm / Weight Limit Min30 - Max105kg
*Weight Limit may alter by weather condition
Inquiries & Booking

Get a great deal!
SPECIAL OFFERS

Please prepare appropriate clothing and items for the activity. Also, don't forget to check the meeting time in advance.
TOUR SCHEDULE AND WHAT TO EXPECT
Special Offers
Limited Offer
Pre-book with us at this website and receive 20% discount!!Only available when you book online!
Booking is available until 5:00pm one day in advance.

Full Package
Adult ¥15,000 → ¥12,000
Child ¥12,000 → ¥9,600
Returning Guest
Save 30% every time you book another activity with us during 2022 summer season!
*Enter the discount code you will receive after the first activity when booking online.
Full Package
Adult ¥15,000 → ¥10,500
Child ¥12,000 → ¥8,400
---
What makes Hanazono so special?
One of the most spacious and clean facilities in Niseko!
Resort Center Hanazono 308 is the reception and meeting point for all activities. There are clean and well-equipped restrooms, changing rooms, and lockers in an open space. The outdoor foot shower is also available to wash your feet, so you can get dressed comfortably.
Soak in hot springs after enjoying our activities!
We provide a discount ticket to our customers at the end of each activity upon request! Nothing beats an onsen after water activities! Have fun!
We have more!!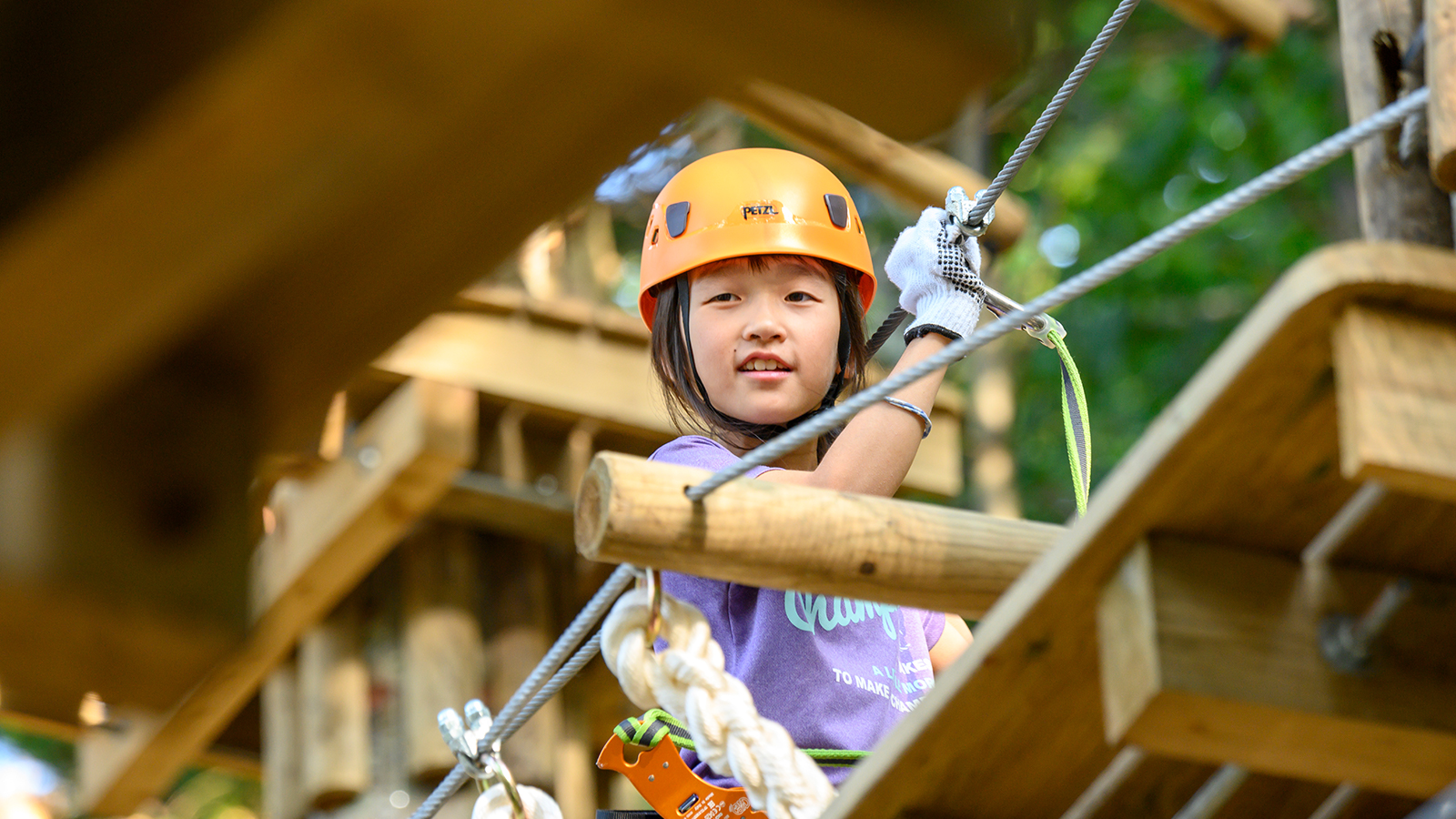 Enjoy different activities in the morning and afternoon, including tree trekking, which opened in 2021, making us the all-day destination.
---
Inquiries & Booking
Book online to get the best rates!
LOVE HOLLAIDO! Discounti is available for Japan residents!
In principle, reservations can be made up to 2 months in advance of the date of use.
Online booking is available until 5:00 pm one day in advance.
If there is availability, participation on the same day is also possible. Please call to inquire.
Please click here for the cancellation fee.
Operation
Due to the Covid-19 situation, activities may be suspended even during our operation period.
Go to the booking page on each activity page and if you cannot select a date in the calendar, we will not be able to accept your booking.
PREVENTION MEASURES AGAINST COVID-19
This season's summer activities at Hanazono Niseko Resort will operate while sticking to the following guidelines to ensure the safety of our customers and our employees.
Please read it carefully before making a booking.
Please bring and wear a mask when entering the resort center Hanazono 308, and keep it on while moving to the activity location.
---
Tour Schedule and What to Expect
Meeting Spot and Time
10 mins before the starting time
NOTE
Children under 12 can participate with an adult guardian. Please include any accompanying adult in the number of participants of your booking.
When a group under 18 but above junior high school age wishes to participate without guardian, written consent from a parent or guardian is required.
Guests under the influence of alcohol may not participate in river tours.
Pregnant customers may not join the river tours.
Tour may be suspended due to weather conditions without prior notification.
Please go to the bathroom at the reception before the tour starts.
Trial package guests will take the gondola down on their own. (No accompanying guide)
Weight Limit may alter by weather conditions. We may ask to check weight with the scale that shows the weight range.
What to wear
Please wear comfortable clothing and walking shoes.
No heels or sandals.
Eye protection or sunglasses is required. Free eye wear rental is available. (Sunglasses can be purchased in resort)
Due to the high speeds it is recommended not to wear skirts, dresses or overly loose clothing and to tie up hair.
Hokkaido mountain weather changes rapidly especially outside summer peak days. Please wear warm clothing: jacket, globes, and neck covers are recommended.
What to bring
Small shoulder bags that can be secured in front of body are permitted.
Smart phone, cameras and drinks permitted on tour. However must be stored during zipline.
Items lost during zipline are unrecoverable.
Lockers are available in Resort Center Hanazono 308.
Getting Fitted Out
Helmet and Harness set will be secured by your guide. We recommend that you are well covered as you hit the speed in the air!
①HELMET
Provided by Hanazono for your safety.
②HARNESS set
Provided by Hanazono. Staff will secure it for you.
③Only allowed bags are small bags that can be slung over the shoulder and secured at the front (and can be zipped).
Photo
Filming by using hand mounts are permitted all time. Without using hand mounts not permitted while zipline.
Rental action camera with hand mounts available at cost of ¥3,800 per unit on limited quantity. *Advanced booking not available *Your own Micro SD is required (Available for purchase at Niseko Sports) *Micro SD may not be recognized and used depending on the product. Recommended Micro SD: UHS-I V30 speed class, exFAT format, maximum storage capacity 1TB. Please check the link for details. https://store.insta360.com/product/one_x2?insrc=INRZJIT
Hand Mount only is also available to rent at cost of ¥1,100 per unit.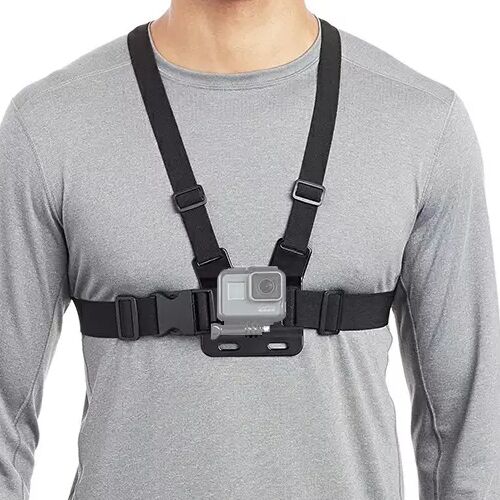 ---
Cancellation Policy
Cancellation with Covid-19 symptoms
Please contact us about cancellations when you have fever, or other symptoms of Covid-19.
Some activities have special cancellation weaver in case the ceritificate from medical institutions can be presented.
Please see our cancellation fee below for other cases.
Cancellations received 2 days prior to the booking will incur no cancellation fee.
Cancellations received 1 day prior to the booking will incur a 50% cancellation fee.
Cancellations received on the day of the tour will incur a full 100% cancellation fee.
No cancellation fee will be charged if the tour is cancelled due to bad weather conditions.