Book Now
Ducky
Dates of Operation: June 4, 2022 - October 30, 2022
The 2022 green season operation is closed. Thank you very much for your visit. We look forward to seeing you again next season at Hanazono!
Ducky
A Fun Activity Where You Steer Your Own Kayak Oar!
For those looking for a real challenge, try a Ducky (inflatable kayak) Tour. Sit in a small one or two-person raft, and have your own kayak oar to steer with. This allows you to get closer to the river and the force of the water, the river seems more powerful than it does when sitting in a large raft. Under the watchful eye of our trained professional staff, we will show you the necessary techniques etc. needed to run rivers and support you on your downriver Ducky tour.
Hanazono also offers a variety of discounts and packages to help you save on a variety of activities. Please click HERE for more information.
Ducky
Adult: ¥5,900/p.p. | Child: ¥3,900/p.p.
Dates of Operation: June 4, 2022 - October 30, 2022
Duration: around 3 hours
Starting Times:
9:00am (meet 8:50) or 1:30pm (meet 1:20)
Child price ages:10~12, adult rates apply for ages 13 and up.
Child must ride a tandem with a parent/guardian aged 18 years and over.
Inquiries & Booking
Get a great deal!
SPECIAL OFFERS
Please prepare appropriate clothing and items for the activity. Also, don't forget to check the meeting time in advance.
TOUR SCHEDULE AND WHAT TO EXPECT
---
What makes Hanazono so special?
One of the most spacious and clean facilities in Niseko!
Resort Center Hanazono 308 is the reception and meeting point for all activities. There are clean and well-equipped restrooms, changing rooms, and lockers in an open space. The outdoor foot shower is also available to wash your feet, so you can get dressed comfortably.
Soak in hot springs after enjoying our activities!
We provide a discount ticket to our customers at the end of each activity upon request! Nothing beats an onsen after water activities! Have fun!
We have more!!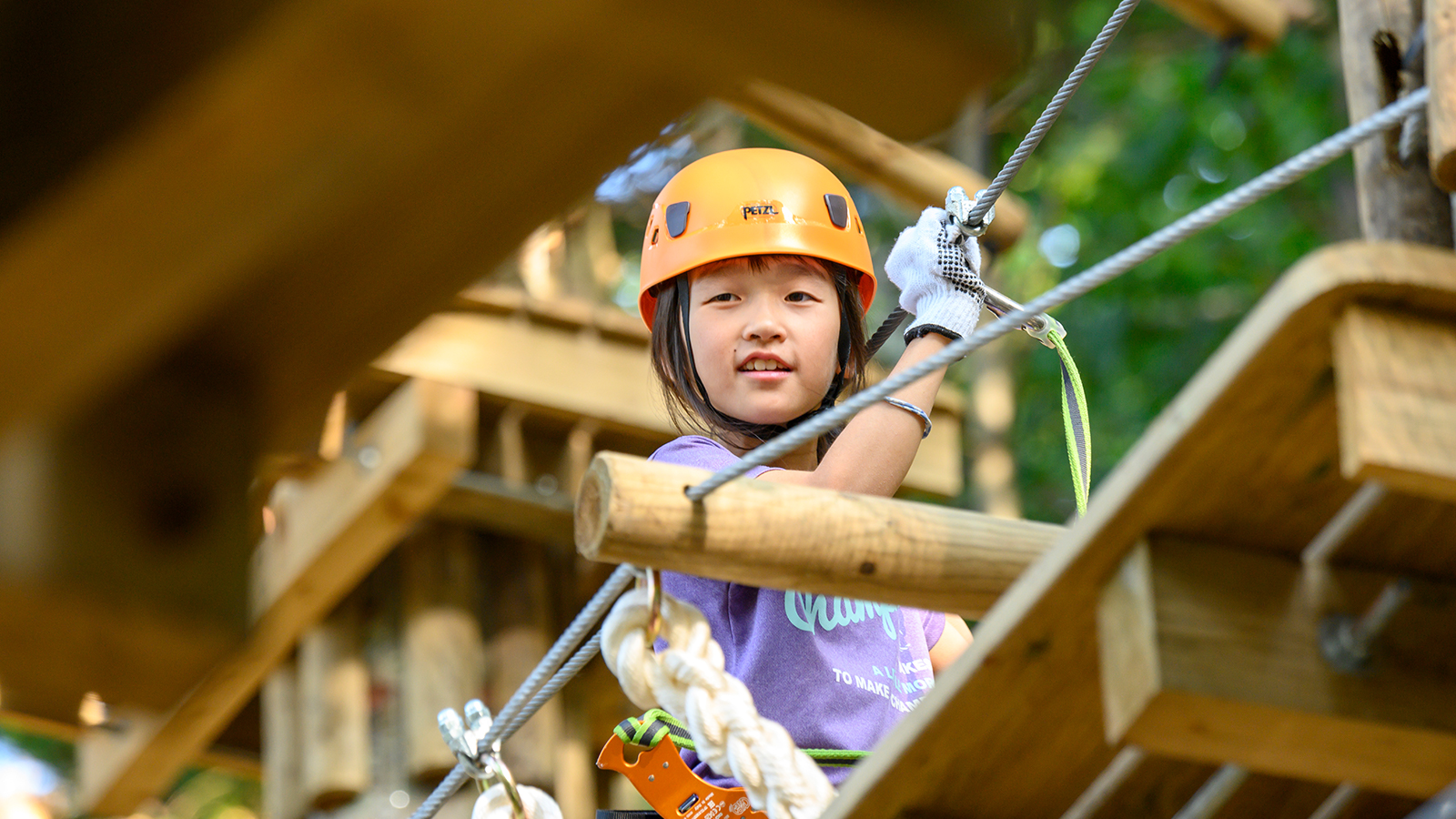 Enjoy different activities in the morning and afternoon, including tree trekking, which opened in 2021, making us the all-day destination.
---
Special Offers for Ducky
Online Discount
Only available when you book online!
Booking is available until 5:00pm one day in advance.
Adult ¥5,900 → ¥4,720
Child ¥3,900 → ¥3,120
Returning Guest
Save 30% every time you book another activity with us during 2022 summer season!
*Enter the discount code you will receive after the first activity when booking online.
Adult ¥5,900 → ¥4,130
Child ¥3,900 → ¥2,730
Lunch Coupon
To add on to your activity!
Enjoy value lunch at Club House Restaurant in Hanazono Golf after your activity.

Adult / Child ¥1,200
---
Inquiries & Booking
Book online to get the best rates!
In principle, reservations can be made up to 2 months in advance of the date of use.
Online booking is available until 5:00pm one day in advance.
If there is availability, participation on the same day is also possible. Please call to inquire.
Please click here for the cancellation fee.
Ducky Pictures
A photograph package is available for 1,000 yen (tax included) under the prevention measures against COVID-19. Please feel free to ask your guide or the staff if you would like to purchase it.
A QR code is ready to download pictures after the activity. To avoid crowding and staying for hours inside the facility, we don't display the images taken on the monitor.
There is a minimum of 20 pictures included in the package.
Depending on the weather and water level, the number may be less.
We take pictures from picture spots on the course.
There may be times when subjects are slightly blurry during an activity.
We don't include such pictures in the package.
Please note that not every scene you pose is captured since we take photos while moving.
PREVENTION MEASURES AGAINST COVID-19
This season's summer activities at Hanazono Niseko Resort will operate while sticking to the following guidelines to ensure the safety of our customers and our employees.
Please read it carefully before making a booking.
Please bring and wear a mask when entering the resort center Hanazono 308, and keep it on while moving to the activity location.
---
Tour Schedule and What to Expect
NOTE
Guests under the influence of alcohol may not participate on river tours.
Pregnant customers may not join the river tours.
In order to prevent accidents, except for ducky equipment, we do not allow guests to take personal belongings like a camera, mobile phone, etc. during the tour.
When the water level is low, starting point for Ducky may change.
What to Bring
A full change of clothes & a towel - You will get wet!
Cameras & electronic devices - Please do not bring any cameras, electronic devices with you on the river. We have professional photographers that will take action shots of your tour. Photo CD's are available for purchase for ¥2,000.
Other Valuables - When bringing any valuables please remember to store them in the lockers provided
What to Wear
You may be wondering what to bring on your HANAZONO ducky adventure, and for good reason. You will be fitted out with a dry or wet suit but as we run ducky tours rain or shine you are likely to get wet, so it's a good idea to be prepared no matter what kind of river tour you have planned.
We recommend that you wear loose fitting clothes, avoid skirts, jeans and any material that does not stretch. Please also keep in mind the river water can remain cold throughout the year so please ensure you bring an extra layer of clothing.
Clothing - We recommend a short sleeved shirt and shorts in Mid Summer (mid July – late August) and a long sleeved shirt and long pants in Spring and Autumn.
Glasses - If you wear glasses, we can provide you with a string so you don't lose them on the river.
Contact lenses - Please either change to glasses or only wear disposable contact lenses. You may also wear goggles over you contact lenses.
Watches/Jewelry - Please remove all watches, jewelry before you arrive.
Shoes - You will be fitted out with river booties for your trip, there is no need for socks.
Getting Fitted Out
Once you are ready, our guides will instruct you on how to get fitted out. Below is the standard for the majority of our river trips.
①Helmet
Protect your head from impact.
②Life jacket
It has strong buoyancy and you will not drown even if you fall off the boat.
③Drysuit
Tethered type waterproof suit. The wrists, ankles, and neck are made of thin rubber, and the zipper around the body is waterproof. However, since it is not tailor-made, it may be flooded due to the individual body's differences or too much movement.
④River shoes
Shoes made of the same materials as wetsuits. They have a mechanism that keeps your foot warm even when they're wet.
---
Cancellation Policy
Cancellation with Covid-19 symptoms
Please contact us about cancellations when you have fever, or other symptoms of Covid-19.
Some activities have special cancellation weaver in case the ceritificate from medical institutions can be presented.
Please see our cancellation fee below for other cases.
Cancellations received 2 days prior to the booking will incur no cancellation fee.
Cancellations received 1 day prior to the booking will incur a 50% cancellation fee.
Cancellations received on the day of the tour will incur a full 100% cancellation fee.
No cancellation fee will be charged if the tour is cancelled due to bad weather conditions.