Book Now
Hanazono Summer Gondola
※No Pre- bookings available.
Please puchase the tickets at the acitivity desk inside Hanazono 308 on the day.
The 2022 green season operation is closed. Thank you very much for your visit. We look forward to seeing you again next season at Hanazono!
Operation Period: July 1 - October 16, 2022
Hanazono Summer Gondola
The state-of-the-art gondola manufactured by POMA of France, launched during 2021 winter, will be open for a leaisure ride as the Summer Gondola during the green season.
The same gondola cabins for Symphony Gondola in winter are on the Hanazono 1 cables during summer to enable guests to access the top station of Hanazono 1, enjoying a walk in the air.
6 minutes each way, from 308m to 658m above sea level.
On fine days, you can enjoy a superb aerial view of Mt Yotei, one of Hokkaido's most famous mountains and one of Japan's 100 most famous peaks.
Your fluffy family members are also welcome.
Pets are welcome on board, provided you have a gauge and leash cord. Why not make memories of your trip with your pet?
New and Stylish, Hanazono Symphony Gondola
Designed by Italy's Pininfarina, the brand new 10-person Hanazono Symphony Gondola represents the pinnacle of modern gondola design and comfort, and will be the first POMA 10-person Gondola installed in
Japan. Each cabin boasts individually embroidered, leather trimmed seats, and an individual suspension system for each cabin.
Symphony Gondola is a masterpiece of design, innovation and excellence. Located next to the five-star Park Hyatt Niseko HANAZONO hotel, it offers unparalleled comfort, convenience and luxury. The sound and vibration reduction and direct Drive Systems will help to sharpen senses of our most valued guests.
Summer Gondola
Adult:¥1,800
Child:¥900 (Free for 5 and under )
Pets:¥500
Date of Operation: July 1 - October 16, 2022
Duration: 6 minutes One Way / 12minutes Round Trip
Operation Time: 9:00am - 4:00pm(last ride)
No age restrictions
Price is for a Round Trip, No One Way price available
Gauge and leash cord required for pets
Maximum 8 persons in a cabin
Gondola Speed 4m/S
Inquiries
There's more.
The nights in Niseko will be illuminated with his light-based artwork in complete harmony with Hanazono's natural surroundings, producing a dreamlike walkway through wonderland. This is Bruce Munro's first art installation in Japan.
Enjoy 1.3 km of photogenic illumination!
Mountain Lights
Adult ¥4,000 (Age 13 and up)
Child ¥3,200 (Age 6-12)
Free for children 5 and under

Pet ¥500
Opening period 2022: July 1st - October 10th, 2022
Time: From sunset to 10:00pm / 11:00pm
Prices include the gondola ride (Multiple rides available)
Details & Bookings for Mountain Lights
Continue to see the information for Summer Gondola below...
What makes Hanazono so special?
One of the most spacious and clean facilities in Niseko!
Resort Center Hanazono 308 is the reception and meeting point for all activities. There are clean and well-equipped restrooms, changing rooms, and lockers in an open space. The outdoor foot shower is also available to wash your feet, so you can get dressed comfortably.
World's longest class, Mega Zip Line!
Hanazono Zip World has launched on 1 July 2022!
One of the largest scale in Asia, with a total run length of 2,591 meters and the longest of 3 ziplines of 1,700 meters. It is one of the most thrilling "flying experiences" in the world, reaching a maximum speed of over 110 km/h.
We have more!!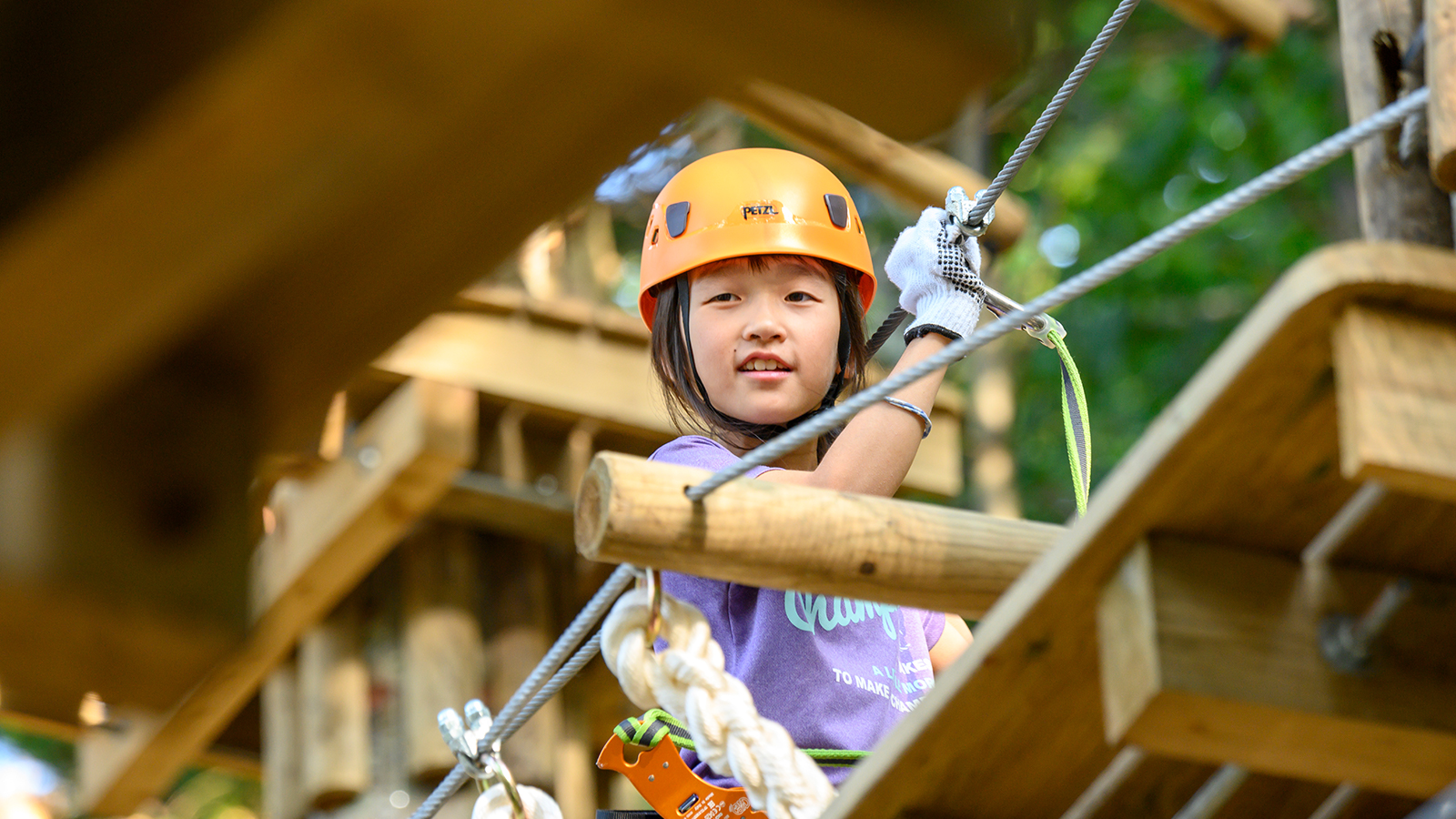 Enjoy different activities in the morning and afternoon, including tree trekking, which opened in 2021, making us the all-day destination.
---
Inquiries
Gondola services may be suspended due to weather and other conditions.
Due to the Covid-19 situation, activities may be suspended even during our operation period. Go to the booking page on each activity page and if you cannot select a date in the calendar, we will not be able to accept your booking.
PREVENTION MEASURES AGAINST COVID-19
This season's summer activities at Niseko Hanazono Resort will operate while sticking to the following guidelines to ensure the safety of our customers and our employees.
Please read it carefully before making a booking.
Please bring and wear a mask when entering the resort center Hanazono 308, and keep it on while moving to the activity location.
---
Meeting spot and time
Last Gondola Ride is 4:00 pm for Summer Gondola.
NOTE
Please note that although it is possible to disembark at the summit, there are no shops or rest facilities available.
What to Bring
Depending on the weather conditions, it may get hot in the gondola cabins. We recommend that you bring drinks and heat protection items.
Cameras and electronic equipment can be carried at the passenger's own risk of loss or damage.
We recommend using the coin lockers in 308 (charged) for other valuables.
Getting Fitted Out
It is possible to be dropped off at the summit, but we recommend comfortable walking shoes as the area is unpaved.