Book Now
Family Guide for Green Season
---
For Pre School Child
Ride a Gondola
Gondolas are open during the green season as well! You can enjoy an aerial view of Niseko's magnificent nature and the famous Mt. Yotei. There are benches and hanging chairs near the summit station, ideal for picnics! And gondola rides are available at night as well. (A different place from the daytime) View the "Mountain Lights," light art spreading over the ski slopes in summer, from the sky. You can also get off the gondola and take a night walk while looking at it up close. Children will surely be very excited!

For children who are not comfortable with the gondola, we recommend taking a walk on Tree Walk, which is open to the public free of charge. On the hill near the tree trekking, there is a view spot of Mt. Yotei. Don't forget to take a photo here.
Activity Information
Rent tools and play in nature
Hanazono Beach is located in the resort. Surrounded by trees, the pond has a pebble shore and a pier. You can come empty-handed to enjoy yourself, as fishing gear and kayaks are available for rent. If you have any questions, please ask the staff around the beach!
Or how about cycling around the resort? With the "Kids Bike Trailer," adults and children can go for a fun bike ride together! 
Activity Information
From 3 years old and up! Take a boat ride on a river adventure!
Rafting tour down Niseko's clear Shiribetsu River in a rubber boat. Paddle with your friends and set off on an adventure down the river to the goal. Spring rafting, when the river rises with melting snow, is available for ages 6 and up. Preschool children can participate after Golden Week, when the river levels have calmed down.
Activity Information
Don't worry about the weather! Indoor Ball Pool
Galaxy of Kidz, an indoor play facility exclusively for children, has a "ball pool" for children from 2 years old to preschoolers. Dive into a sea full of little balls!
Activity Information
---
For children 6-8 year old
Fly through the Niseko forest like a ninja!
Tree trekking, located in the resort's vast forest, is an athletic activity that takes you over suspension bridges and zip lines in the trees. There are six courses of different levels, so children can choose the course that best suits their level of fitness!
Children who find tree trekking a bit too challenging can go to the free "Tree Walk" nearby. A secret, spectacular spot with a great view awaits you.
Activity Information
First challenge with a guide!
With an expert guide who will teach you everything you need to know, you can try various activities without worries!
There is a "rafting tour" to go down the river by boat, a "horseback riding tour" to take a walk in the forest on a horse, and a "sea kayaking tour" (lunch included) to enjoy the spectacular view of the high clarity and bright blue "Shakotan Blue" sea. Your first experience in life is in Niseko!
Activity Information
Let's get excited about gondolas!
Take a walk in the air on a large-windowed, open-air, state-of-the-art gondola. Even if you are tired of playing and low on energy, sitting on the gondola's soft seats will revive your spirits! There is a grass roll at the summit station, so climb it, take pictures, and enjoy the natural beauty as far as you can see.
Activity Information
Don't worry even if it rains! Enjoy Athletic Experience!
Galaxy of Kids, the resort's all-weather indoor kids' adventure, offers an athletic area where children can play without worrying about the weather. There is an athletic zone and ten 5-meter-high climbing walls. Safety equipment is provided so that children can play with peace of mind.
Activity Information
---
For children 9 years old and up
Fly the skies over Niseko!
HANAZONO ZIPFLIGHT is one of the largest zip lines in Asia. Attach a harness to the wire rope suspended over Niseko Annupuri and slide down the slope. There are three zip lines with different gliding distances and speeds, so try the least difficult course first!
For children who are a little scared of this zip line, we recommend "tree trekking," which has zip lines that stretch from 3 to 10 meters above the ground in the trees.
Activity Information
Join us for an adult outdoor adventure!
The area around Niseko is blessed with natural playgrounds in the mountains, rivers, and ocean.
People from all over the world come to Niseko to enjoy biking in the vast expanse, trekking, climbing and horseback riding in the mountains, and fishing in the river and ocean. Children ages 9 and up can try new activities that adults also enjoy.
Activity Information
Go to the healing activities when you are tired of playing.
When you get tired from the activities, how about a relaxing aerial walk on a gondola? You can look at the places you played from the sky, or you may fall asleep in the gondola because it's so comfortable! There are also several fireworks displays, so be sure to check the dates in advance!
Activity Information
Enjoy the luxury of sweet treats as well!
Not only activities but also a variety of delicious foods can be found at Hanazono. At the Lounge of Park Hyatt Niseko built within the resort, you can enjoy afternoon tea and sweets from Pierre Hermé Paris. Of course, you do not have to be a guest to use the facilities in the hotel. Kids menu is also available! Café Hanazono 308, located in the Resort Center Hanazono 308, also offers authentic specialty coffees and soft drinks, as well as baked goods, light meals, and soft-serve ice cream made with Hokkaido ingredients.
Activity Information
---
For 3-Generation Travelers
Spend a relaxing time at a staycation resort!
Trekking and cycling in summer, skiing in winter. In fact, Niseko is also an ideal resort for a relaxing stay. Especially as a summer resort, it attracts many people of all ages for long stays. Why not take a ride and see and feel the great nature of Niseko?
Activity Information
Go on an experience tour with full support from a guide.
Our experienced guides will assist you with all your activities, including how to play, how to spend your time in Niseko, and how to manage your safety. Let's play in Niseko with your whole family in peace!
Activity Information
Stylish lunch & sweets & cafe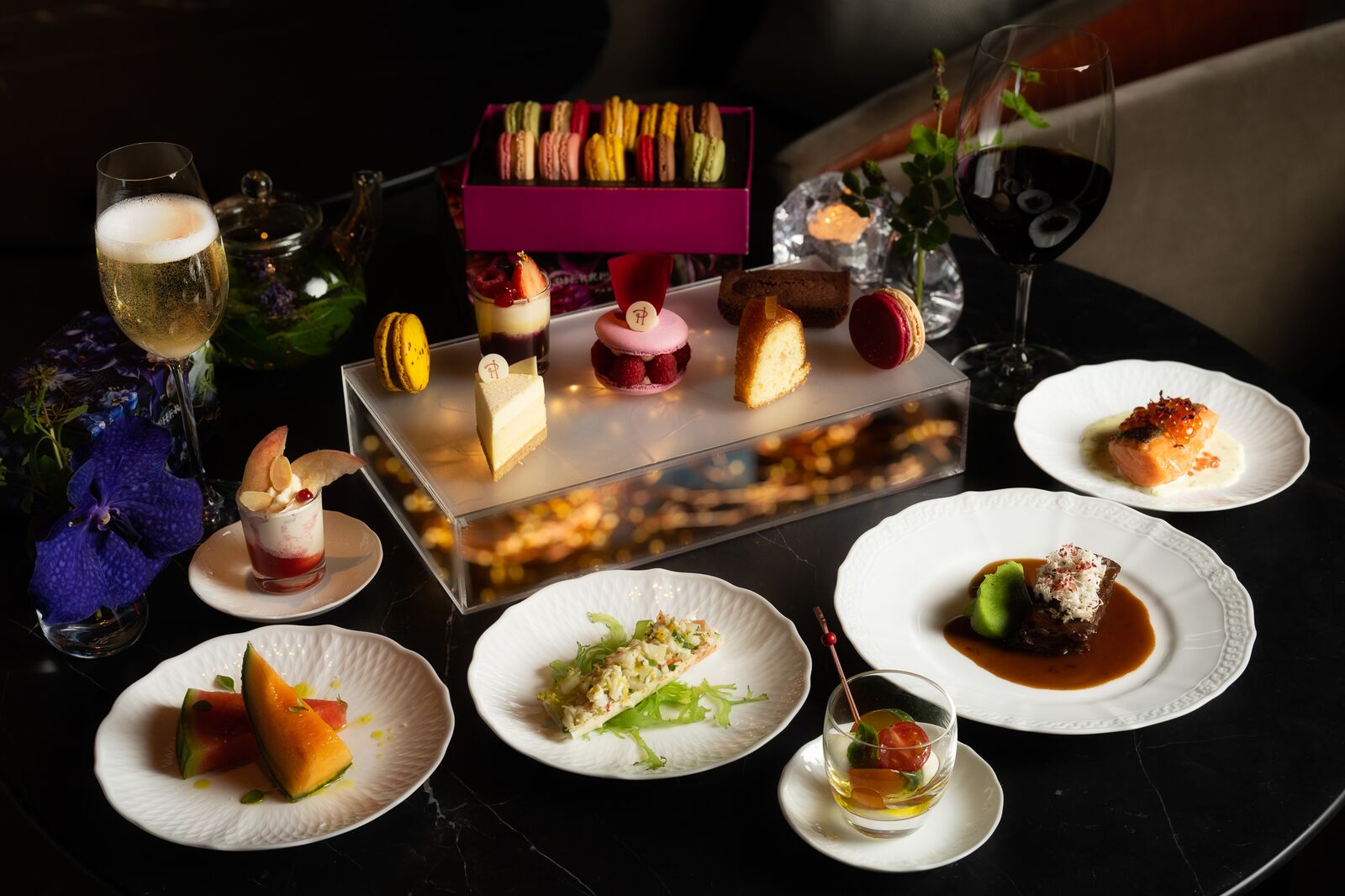 There are restaurants and cafes with different atmospheres in and around the resort. If you wish to enjoy an elegant meal or café in an extraordinary space, the restaurant and bar in the Park Hyatt Niseko is the place for you. If you want to take a break along the way, Café Hanazono 308 in the resort center is a good choice. You can also enjoy lunch at the HANAZONO GOLF clubhouse restaurant, a 3-minute drive from the resort, with a view of the beautiful golf course and Mt. Yotei.
Activity Information