Sign up and WIN! - HANAZONO Newsletter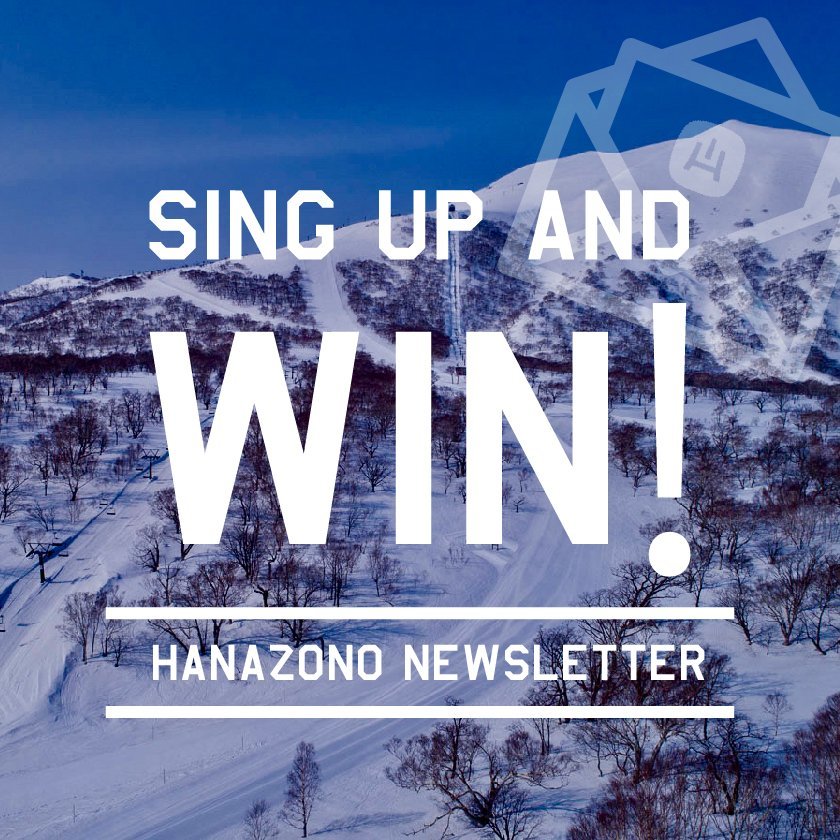 Sign up to our newsletter and get entered to win awesome prizes. Winners will be announced in our newsletters and via personal email. Simple!
Monthly Winners: Oakley Goggles
Each month we will give away a pair of the newest styles of Oakley Goggles.
Grand Prize: HANAZONO Experience
1 Grand Prize winner will be announced after HANAZONO's winter season is over in April.
HANAZONO Experience:
Hanazono has something for everyone, and we are giving it away for free! Choose from family-friendly options such as snowmobiling, snow tubing, and snowshoeing. Or hop on HANAZONO's lifts before the public on an exclusive Hanazono Powder Guides tour. Join a NISS lesson for free, or enjoy your own private mountain with a Weiss cat skiing tour. You can even get free rental equipment at Niseko Sports. The choice is yours!
Or come back in summer and experience the stunning Green Season with Hanazono's summer activities: Rafting, ducky, mountain cycling, canyoning, sea kayaking, and HANAZONO Golf!
---