Sea Kayaking
Sea Kayaking's 2021 Operation Has Been Suspended
Sea Kayaking
Sea kayaks are specialized kayaks with a covered deck and the ability to drive through waves. Sitting at sea level as you glide across the water surface is an amazing experience and will give you the sense of walking on water. The Sea of Japan coastline is a part of the Niseko-Shakotan-Otaru Kaigan Quasi National Park and offers amazing scenery, especially from the ocean. Beginners or first-timers can be assured our expert guides will explain all flotation equipment, safety features and show you the correct techniques so you can quickly adapt to enjoy the tour.
Sea kayaking
Adult: ¥7,300/p.p. | Child: ¥5,000/p.p.
*2021 operation suspended
Duration: Approx.3.5 hours

Starting Times: AM(9:00am~) PM(1:30pm~)
Tours require a minimum of 3 guests to operate.
Children under 6 years old can ride with a parent or guardian. (1 tour can take maximum of 2 children)
BOOKING / INQUIRIES
Please prepare appropriate clothing and items for the activity. Also, don't forget to check the meeting time in advance.  
TOUR SCHEDULE AND WHAT TO EXPECT
---
What makes Hanazono so special?
One of the most spacious and clean facilities in Niseko!
Resort Center Hanazono 308 is the reception and meeting point for all activities. There are clean and well-equipped restrooms, changing rooms, and lockers in an open space. The outdoor foot shower is also available to wash your feet, so you can get dressed comfortably.
Soak in hot springs after enjoying our activities!
We provide a discount ticket to our customers at the end of each activity upon request! Nothing beats an onsen after water activities! Have fun!
We have more!!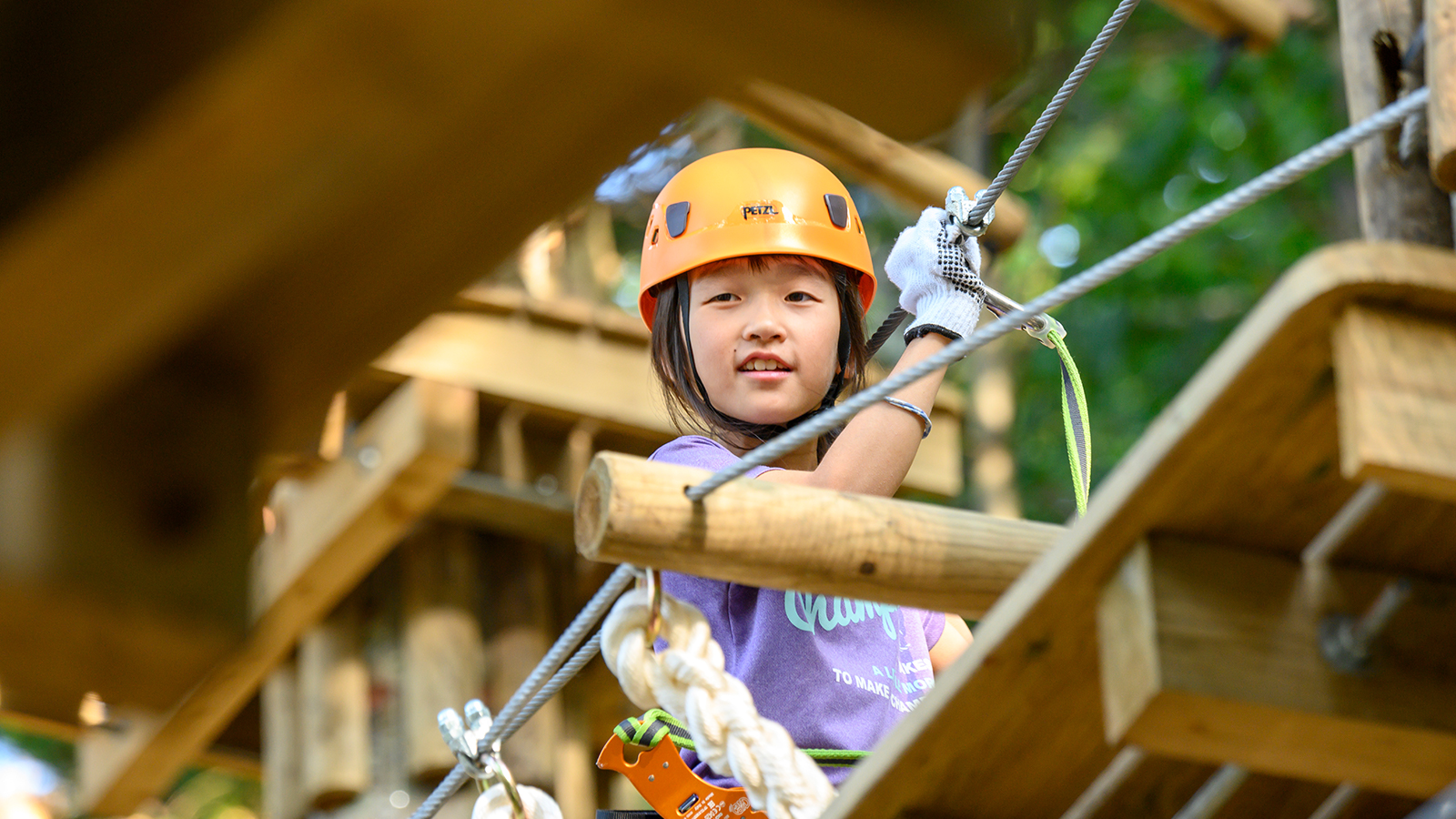 Enjoy different activities in the morning and afternoon, including tree trekking, which opened in 2021, making us the all-day destination.
---
Inquiries & Booking
*Sea Kayaking's 2021 Operation Has Been Suspended
In principle, reservations can be made up to 2 months in advance of the date of use. *Does not apply to reservations from Jul 17 to Aug 15
Online and Phone booking is available until 5:00 pm one day in advance.
If there is availability, participation on the same day may also be possible by phone booking.
Please click here for the cancellation policy.
PREVENTION MEASURES AGAINST COVID-19
This season's summer activities at Niseko Hanazono Resort will operate while sticking to the following guidelines to ensure the safety of our customers and our employees.
Please read it carefully before making a booking.
Please bring and wear a mask when entering the resort center Hanazono 308, and keep it on while moving to the activity location.
---
Tour Schedule and What to Expect
NOTE
Guests under the influence of alcohol may not participate in the activity.
Pregnant customers may not join the activity.
What to Bring
A full change of clothes & a towel - You will get wet!
Cameras & electronic devices - Please do not bring any cameras, electronic devices with you on the sea. 
Other Valuables - When bringing any valuables please remember to store them in the lockers provided
What to Wear
We recommend you wear swimwear or underwear that can get wet.
Glasses - If you wear glasses, we can provide you with a string so you don't lose them on the river.
Contact lenses - Please either change to glasses or only wear disposable contact lenses. You may also wear goggles over you contact lenses.
Watches/Jewelry - Please remove all watches, jewelry before you arrive.
Shoes - You will be fitted out with river booties for your trip, there is no need for socks.
Getting Fitted Out
Once you are ready, our guides will instruct you on how to get fitted out. The below is the standard for our Sea Kayaking trips.
①HAT
Wear it to avoid the strong sunlight of the ocean.
②LIFE JACKET
With a life jacket, you don't have to worry about drowning.
③CLOTHES
A loose-fitting t-shirt and shorts are recommended.
④RIVER BOOTIES
The shoes are made of the same material as a wetsuit. The seawater that comes inside warms the entire foot.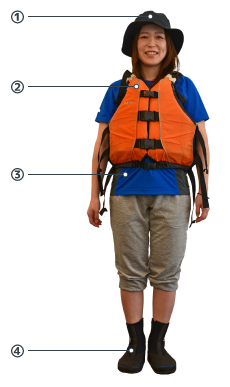 ---
Cancellation Policy
Cancellation with Covid-19 symptoms
Please do not hesitate to cancel activities when you have symptoms such as coughing, fever, etc that seem to be related to Covid-19. There will be no cancellation fee charged for those cases.
Please see our cancellation policy as follows for other cases.
Cancellations received 2 days prior to the booking will incur no cancellation fee.
Cancellations received 1 day prior to the booking will incur a 50% cancellation fee.
Cancellations received on the day of the tour will incur a full 100% cancellation fee.
Cancellations caused by inclement weather etc., will incur no cancellation fee.