Hanazono Green Season 2022
Booking Now OPEN for Rafting & Tree Trekking 2022 on March 16!
We will open bookings for green season activities from March 16th. Currently the popular Hanazono activity "Rafting & Tree Trekking" are open. Other activities will be opened soon.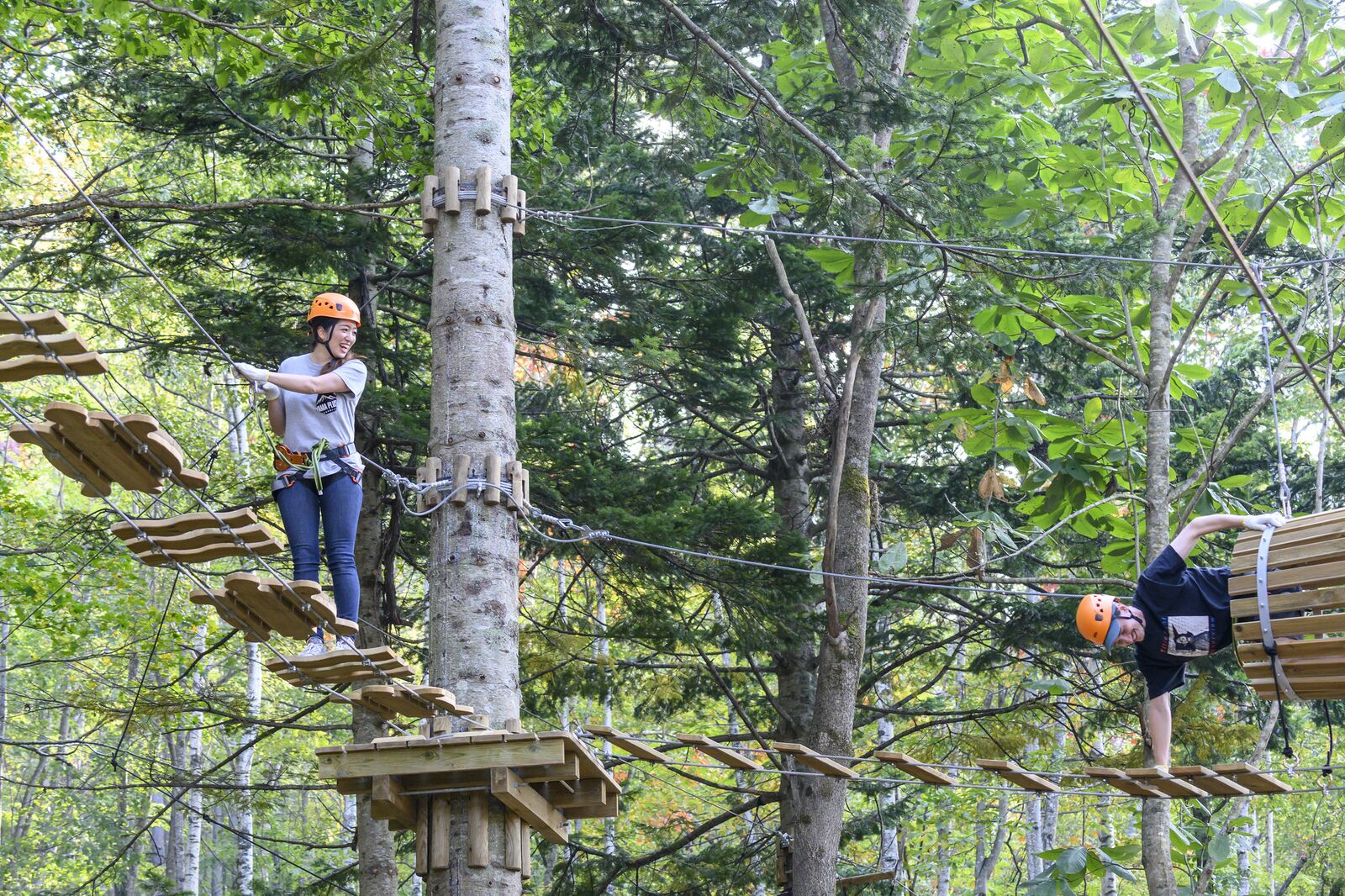 Booking open on March 16
In principle, reservations can be made up to 2 months in advance of the date of use.
Period
Price
Age Limit
Tree Trekking
April 29 - October 30
Adult ¥4,500
Child ¥3,800
Age 6+ / Height 120cm +
Tree Walk
*No booking needed
April 29 - October 30
Free
N/A
Rafting
April 29 - October 30
Adult ¥5,900
Child ¥3,900
Age 4+
Golf
*Booking opened from Feb.
May 1 - November 6
Weekday ¥5,100 ~
Weekend & Holiday ¥6,200 ~
18+ or younger must be accompanied by an adult to round.
---
New in 2022
We opened tree trekking last season, and new activities will be launching this season as well! Details will be announced as they become available, but it is expected to be completed on what will be the largest scale in Asia. Please look forward to it!!
---
Full of fun!!
There is so much to do and to see in Niseko during the summer. The team at Hanazono is available to help you make the most out of your time here.
---
---
PREVENTION MEASURES AGAINST COVID-19
This season's summer activities at Hanazono Niseko Resort will operate while sticking to the following guidelines to ensure the safety of our customers and our employees.
Please read it carefully before making a booking.
Please bring and wear a mask when entering the resort center Hanazono 308, and keep it on while moving to the activity location.