2020's First Snow Report of Hanazono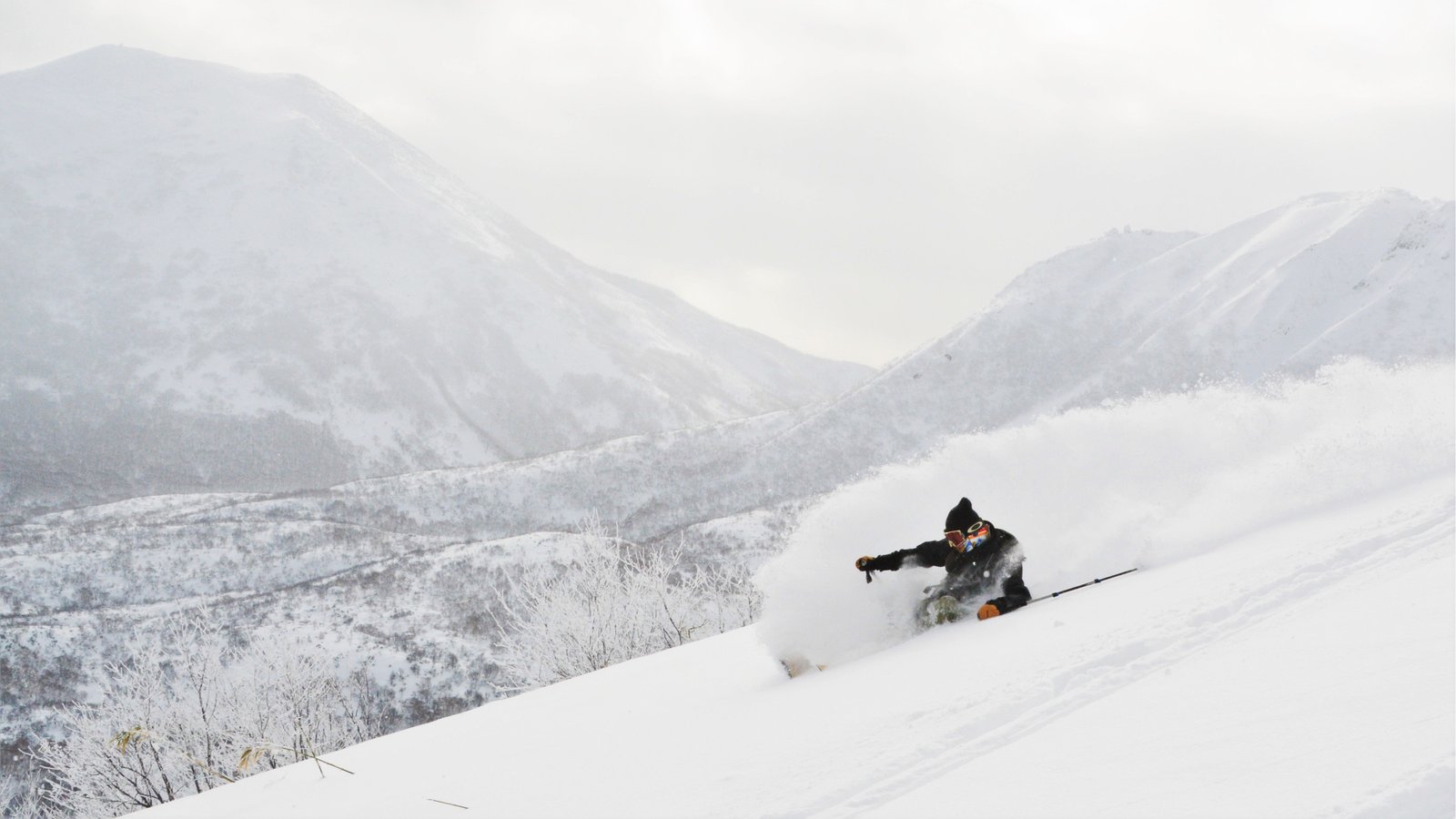 If you'd typed "snow" and "Japan" into your search engines over the holiday period, results like "lack of snow", "snow shortage" will probably have fill your results. While December 2019 was not the best start to the season for Niseko in terms of snowfall, we are perennially looking ahead for 'what is coming' with recent conditions showing positive signs. 

Fortunately, Hanazono has been enjoying heavy nightly snowfall since the new year, proving that it truly is everyone's favorite powder destination. With Strawberry Fields open on Saturday, we're expecting more and more gates to open around the mountain as the valleys and side/backcountry gradually fill in. Don't be too discouraged by the immediate forecast, as the snow can come at any moment.
As we head into the heavy powder months of the 19/20 season, we thought it would be nice to look back on December and share some of our favorite guest experiences with you.
Cumulative Snowfall Data from SnowJapan
Niseko has fared better than some other locations across Japan this December. Hopefully, this continues across the rest of the 19/20 season.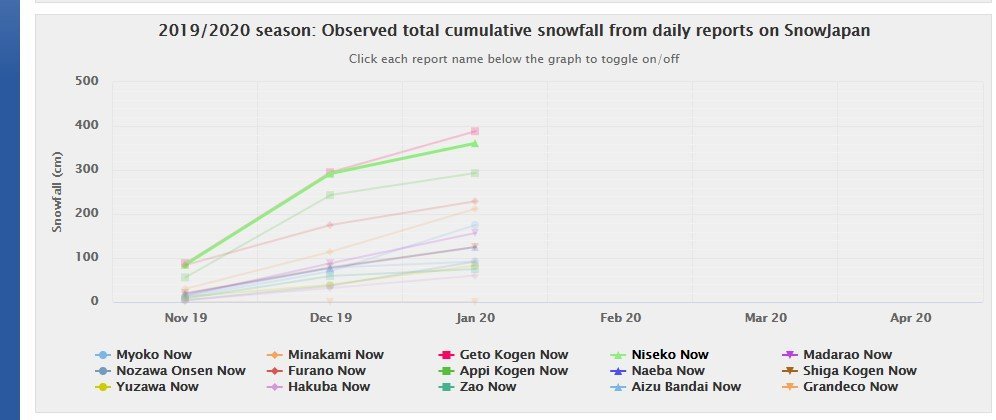 How our guests have been enjoying Hanazono this December
Shredding Powder (and dodging Sasa) by gawp18.
We were lucky enough to host Alisa Camplin, 2002 Salt City Winter Olympic Gold Medalist and her family this December. Her first time (and likely not her last time) in Niseko based on her families experience.
Everyone loves the Hanazono Bells!
Check out life's tiny miracles' VLOG, which perfectly captures our NISS Kids Programs during their time with us this December!
With a great start to January, we are looking forward to seeing what the rest of the month holds. If you are traveling to Niseko this winter and are looking for a great on and off-snow experience, consider visiting us at Hanazono, Niseko.