#HANAZONOFUN Instagram Contest (Past Event)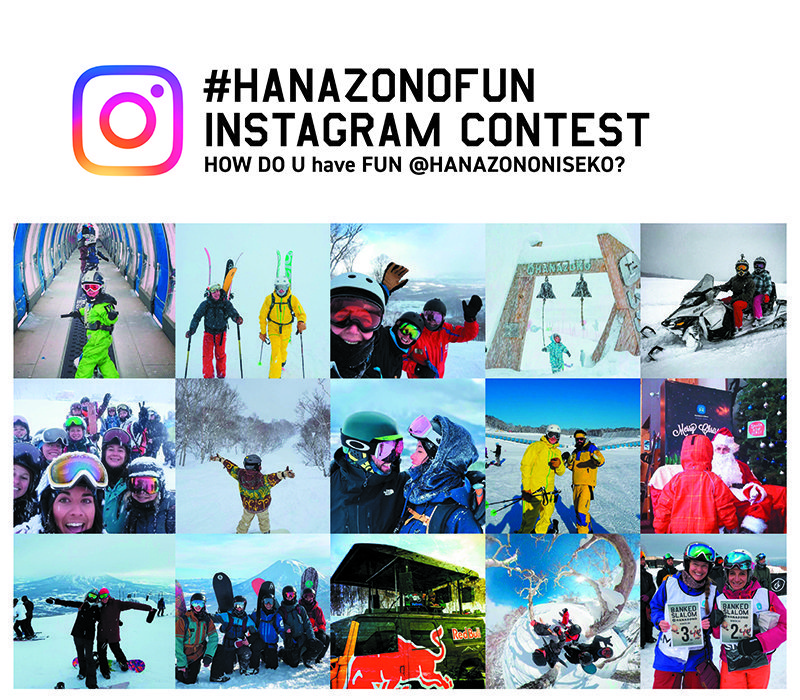 Tag us and win a Niseko Vacation!
Show us how you have fun at HANAZONO! From skiing deep powder, to snow tubing and enjoying crab ramen at 308, there is something for everyone at HANAZONO. Tag us on Instagram and be entered to win BIG prizes including free lift tickets and accommodation.
How to enter
1. Post your best moments at HANAZONO on Instagram
2. Follow @hanazononiseko
3. Tag both #hanazononiseko and #hanazonofun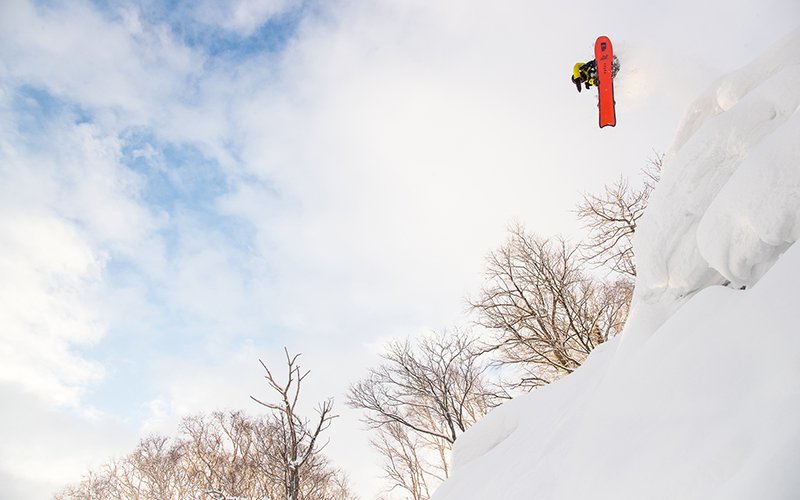 Prizes
Monthly winners will recieve 10 FREE LIFT TICKETS to Hanazono and Grand Hirafu
One Grand Prize winner will recieve a Niseko Vacation! The grand prize winner will be announced in April 2019 and will recieve: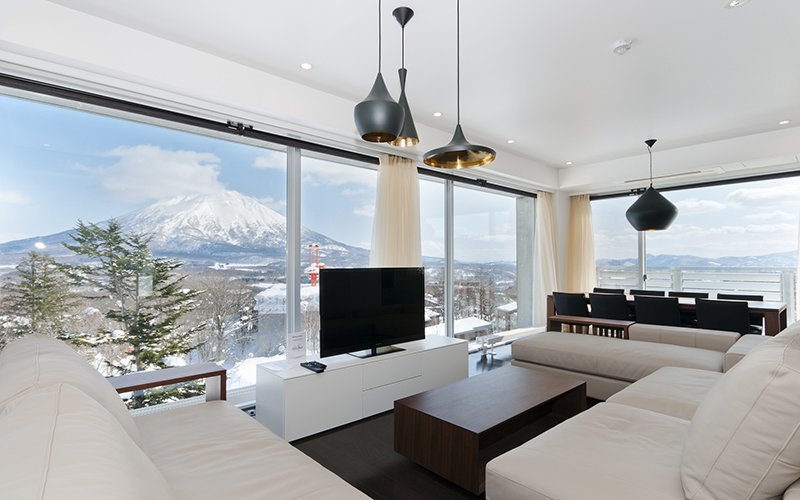 Kizuna 1 Bedroom Premium Apartment
It's as simple as that. All winners will be announced with an Instagram post and a direct message, so make sure to follow @hanazononiseko!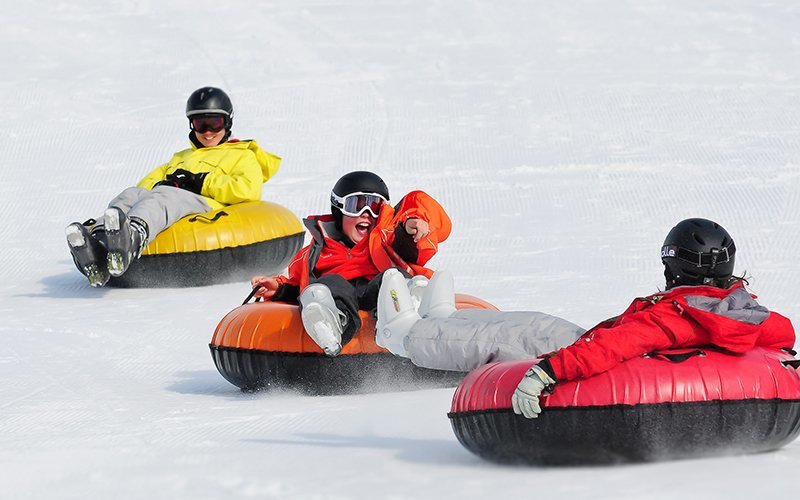 Terms and Conditions
Terms and Conditions govern the Competition. All other information provided prior to entering the Competition, including any instructions on how to enter the Competition, form part of these Terms and Conditions. Participation in this Competition is deemed acceptance of these Terms and Conditions. Any entry not complying with these Terms and Conditions is invalid.

To enter, eligible individuals must;

Follow Hanazono Niseko official Instagram channel at https://www.instagram.com/hanazononiseko/. For the avoidance of doubt, the entrant must be following Hanazono Niseko on Instagram at the time of judging.

Post a photo on the entrants own Instagram account.

Tag the photo with the hashtags #hanazonofun and #hanazononiseko. All three of these tasks will constitute one entry (an 'Entry').

One winner will be chosen at the end of each month from December 2018 through March 2019. These winners will be hand-selected by Hanazono and will receive 10 Hanazono/Grand Hirafu lift tickets. 1 Grand Prize winner will be chosen in April 2019, recieving the prize mentioned above. Entrants are eligible to win one prize only. The decision on prize winners is final, absolute and indisputable. Participants have no claim in this regard.

Entrants who are not winners will not receive any notification at all. The Winner shall be notified via an Instagram post on their winning entry, followed by a confirmation email.

Entry is only open to those who are thirteen years (13) or older with a valid Instagram account. Employees (and their immediate families) of Nihon Harmony Resorts KK (the 'Promoter'), participating retailers and agencies associated with this Competition are ineligible to enter.

The Promoter reserves the right, at any time, to verify the validity of entries and entrants (including an entrant's identity, age and place of residence) and to disqualify any entrant who submits an entry that is not in accordance with these Terms and Conditions or who tampers with the entry process. Errors and omissions will be accepted at the Promoter's discretion. Failure by the Promoter to enforce any of its rights at any stage does not constitute a waiver of those rights. Incomplete or indecipherable entries will be deemed invalid.

Multiple entries are accepted as long as the entrant has met all the entry criteria on each submission. Entrants are eligible to win one prize only.

The Entrant acknowledges and agrees that his or her Entry will not be obscene, defamatory, libelous, threatening, harassing, hateful, racially or ethnically offensive, or encouraging of conduct that would be considered a criminal offence, gives rise to civil liability, or violate any law.

The Entrant confirms and warrants that they have full power and authority to enter into this agreement and hereby indemnifies the Promoter from and against any and all costs and damages incurred as a result of any breach of these Terms and Conditions.

The Winner will receive the Prize as set out at clause 3 above.

The Prize is not exchangeable for other goods and services and cannot be redeemed for cash.

If a Winner is not contactable or the Prize is not claimed by the Winner prior to two weeks after the close of the competition the Prize will be forfeited and will be awarded to an alternate winner. The Promoter reserves the right to reselect an alternative Winner as necessary to distribute the Prize/s subject to any directions given by the relevant authority.

If the Prize is unavailable for any reason, the Promoter, in its discretion, reserves the right to substitute the Prize with a gift to the equal value and/or specification, subject to any written directions from a regulatory authority.

The entrant acknowledges that his/her entry, username, name and likeness may be posted on the promoter's website or facebook page or any other social media forum in the promoter's discretion promoter.

The Winner agrees to participate in any promotional activities associated with the Prize such as public appearances, photo opportunities or media interviews as might be required by the Promoter. The Winner agrees to the Promoter using the Winner's likeness and image for any purpose related to the Prize and Competition.

As a condition of accepting the prize, the Winner must sign any legal documentation as and in the form required by the Promoter in their absolute discretion, including but not limited to a legal release and indemnity form.

If this Competition is interfered with in any way or is not capable of being conducted as reasonably anticipated due to any reason beyond the reasonable control of the Promoter, the Promoter reserves the right, in its sole discretion, to the fullest extent permitted by law (a) to disqualify any entrant; or (b) subject to any written directions from a regulatory authority, to modify, suspend, terminate or cancel the promotion, as appropriate.

Any cost associated with accessing Instagram and mobile applications is the Entrant's responsibility and is dependent on the Internet service provider used. The use of any automated software or any other mechanical or electronic means that allows an entrant to automatically enter repeatedly is prohibited and will render all entries submitted by that entrant invalid.

Except for any liability that cannot be excluded by law, the Promoter (including its officers, employees and agents) excludes all liability (including negligence), for any personal injury; or any loss or damage (including loss of opportunity); whether direct, indirect, special or consequential, arising in any way out of the competition, including, but not limited to, where arising out of the following: (a) any technical difficulties or equipment malfunction (whether or not under the Promoter's control); (b) any theft, unauthorised access or third party interference; (c) any claim or offer that is late, lost, altered, damaged or misdirected (whether or not after their receipt by the Promoter) due to any reason beyond the reasonable control of the Promoter; (d) any variation in gift value to that stated in these Terms and Conditions; (e) any tax liability incurred by a entrant; or (f) use of a Prize.

The Promoter and its associated agencies shall not be liable in any way if the performance of obligations hereunder is delayed or becomes impossible by reason of any Act of God, war, fire, earthquake, strike, sickness, accident, civil commotion or any other cause.

The Promoter does not collect any personal information in this competition. If your entry is selected as a winning entry, you will be contacted by HANAZONO on Instagram and asked to contact us for the purposes of distributing your prize to you.

The Promoter is Nihon Harmony Resorts KK, having its registered office at 328-1 Aza Iwaobetsu,Kutchan-Cho Abuta-Gun Hokkaido 044-0082 Japan, phone (0136)-21-6600.

These Terms and Conditions shall be governed by the laws of Japan.