Mountain Lights special talk session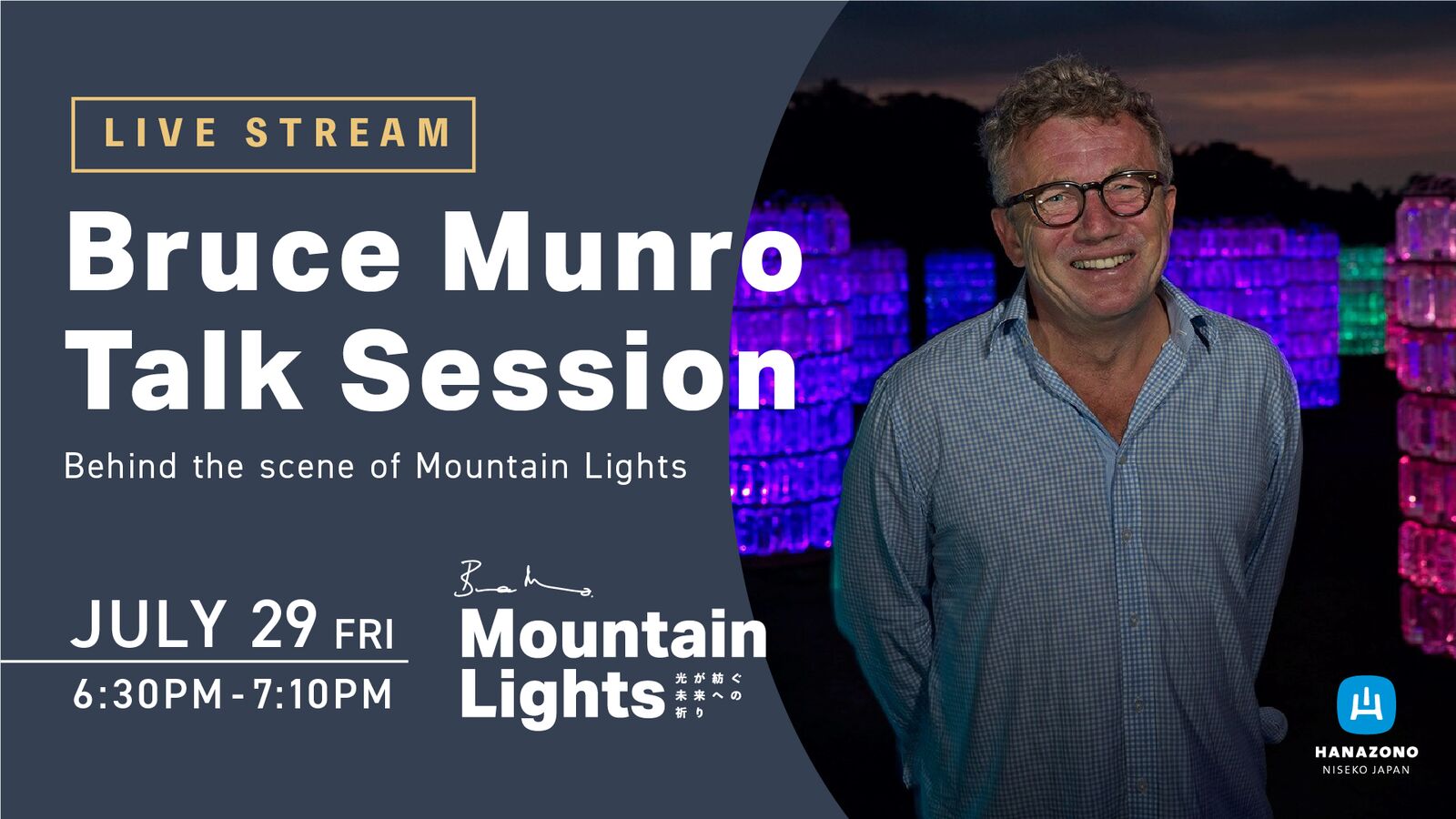 To celebrate the visit to Japan of Bruce Munro, the artist of the ongoing light installation "Mountain Lights," we will be live-streaming a special talk session this Friday! Stay tuned for a behind-the-scenes look at his creative process, such as how he was inspired to create Mountain Lights. It will be streamed on YouTube Live on July 29 at 18:30.
Link for YouTube Live
Mountain Lights is an immersive artwork that covers the summer-dormant ski slopes of Hanazono. Thousands of gently glowing firefly sculptures. Click the link below for more details!