The HANAZONO Shield by Trek Track - NISS GPS tracking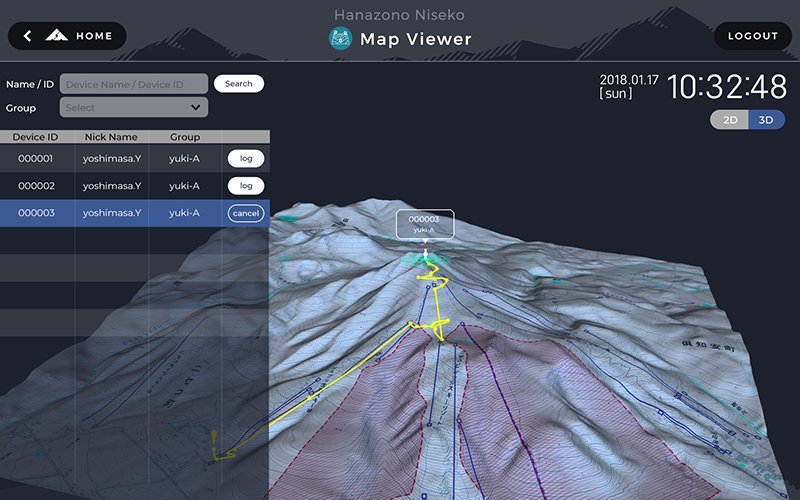 3D Map tracking visual display
New for the 2018-19 winter, Hanazono has introduced The Hanazono Shield by Trek Track. The latest in GPS location and tracking technology, this system is the first of its kind in the snowsports industry in Asia. Hanazono is excited to be the first resort to use this new technology, as it is expected to be widely adopted by other ski resorts in the future.  The Hanazono Shield will provide the ultimate protection and safety for your family and will be a prominent feature in NISS kids lessons. This technology is so new that the winter 2018-19 will be used as a trial season to continue to develop the features and benefits it can provide.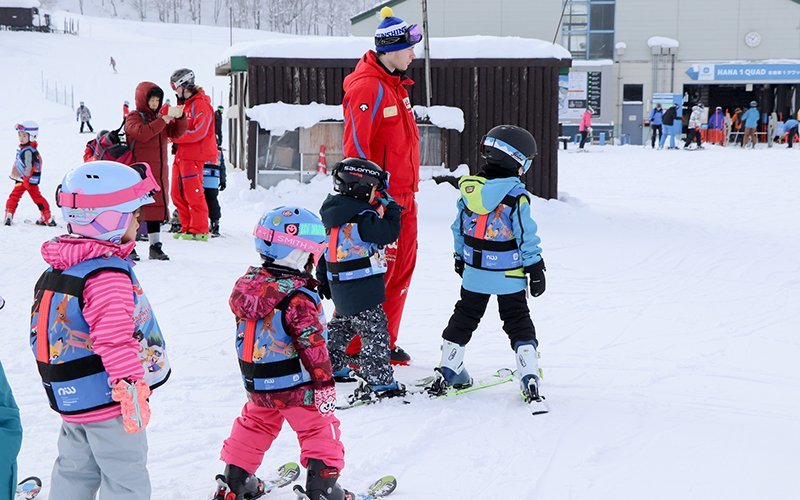 NISS kids ready to ski!
NISS Kids GPS Tracking
Safety is of utmost priority when your children are in our care. The Hanazono Shield by Trek Track gives parents peace of mind as your child experiences learning and adventure in the mountains within a safe and controlled environment. Although Hanazono has never experienced an issue such as a lost child, this service provides even more security in case an emergency situation should arise.
Trek Track technology provides comprehensive mountain coverage of the Niseko United resorts. This is done through 3D mapping of the entire mountain resort area. Each child will be carrying a small GPS tracking device that will send live tracking information to The Hanazono Shield system. This information will allow each child's location to be pinpointed on our detailed 3D map. This real-time tracking capability can be invaluable in case an emergency situation arises as NISS and Ski Patrol can quickly arrive on the scene and take action.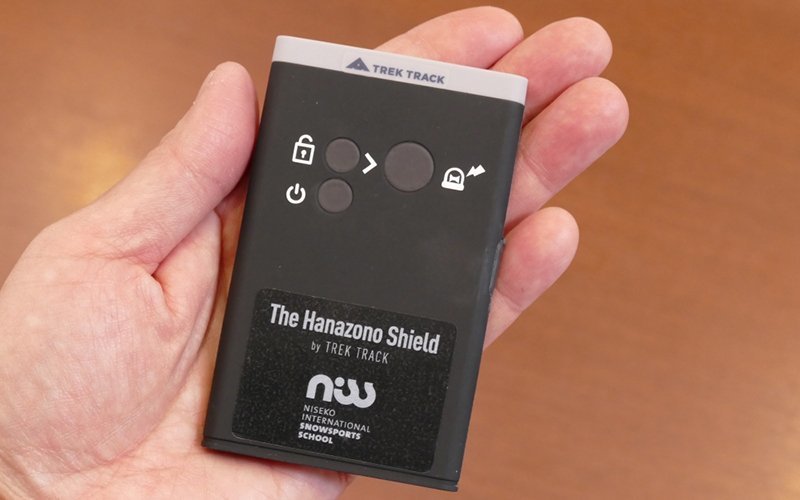 The HANAZONO Shield GPS tracking device
This 3D mapping and tracking technology was originally used for backcountry skiers, snowboarders, and mountain climbers entering potentially dangerous terrain. Hanazono has now pioneered using this sophisticated system to our ski school, giving the ultimate security and peace of mind to parents with children in a NISS lesson.
A child in a NISS lesson wearing the tracking device
GoPro Live Streaming
Another exciting feature of The Hanazono Shield by Trek Track combines this visual 3D map with GoPro live streaming. Periodically throughout the winter, a member of Hanazono's staff will start live streaming from a GoPro while carrying a tracking device. The staff's location will show up on the 3D map, as well as the live video being recorded from the GoPro. Moreover, this live video will be sent to Hanazono's Facebook page, providing real-time updates of the snow conditions or events of the day!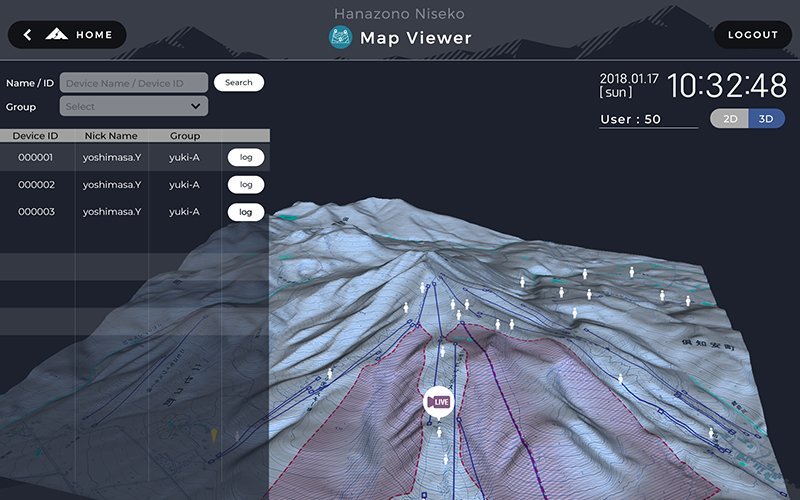 3D map showing GoPro live streaming icon
On December 11th, 2018, Hanazono hosted a live trial of The Hanazono Shield system on the ski slopes. Extensive media coverage was present, including TV crews, as this exciting new system was introduced. The trail was a smooth success, as all operations worked as planned, including a live stream from a GoPro on a snowboarder, while simultaneously tracking his position on the 3D map.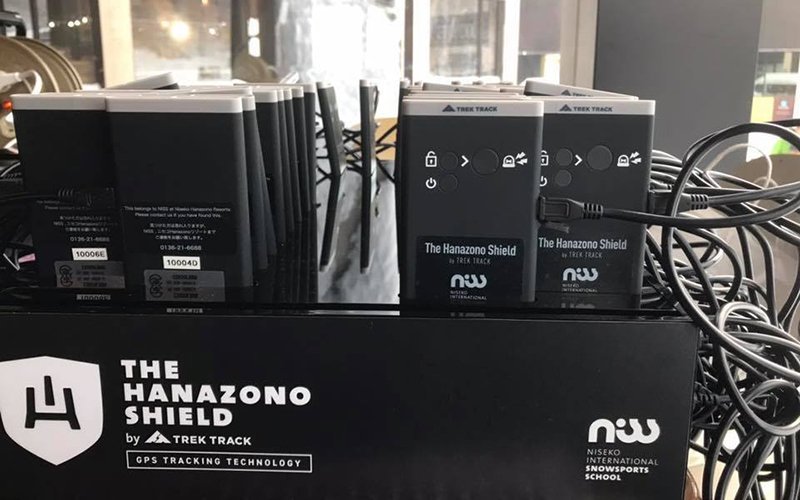 100 GPS tracking devices ready to go!
Hanazono is excited to adopt this new technology. The Hanazono Shield by Trek Track is the first system of its kind in the snowsports industry in Asia. NISS, Niseko's premier ski school, now has another advantage that no other school can match with The Hanazono Shield. This is all part of Hanazono's commitment to upholding the highest safety standards, as well as developing itself as the leading ski resort destination in Asia.
Learn more about NISS:
5 Reasons Why NISS is Niseko's Premier Snowsports School
Heads of Hanazono: Andrew Peppard - Director of Snowsports