Hanazono Hill Climb 2018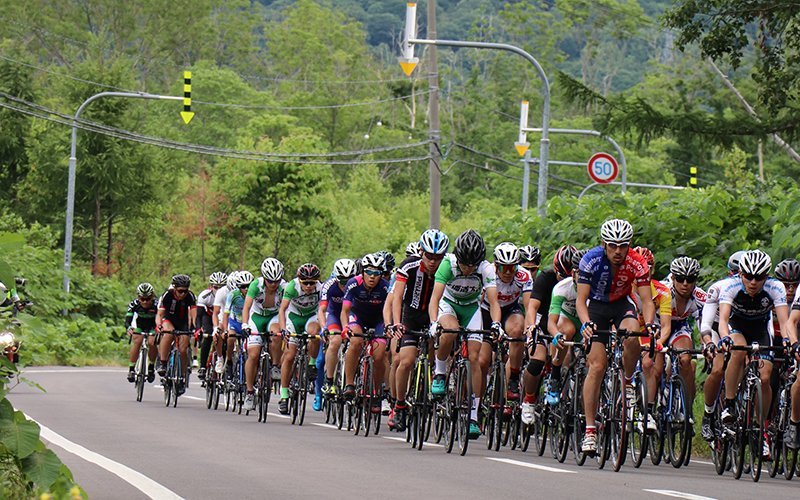 The riders arrived at the Kutchan Community Hall on Sunday, August 5th to partly cloudy skies and mild temperatures. Perfect conditions for a hill climb cycling race! As more and more people showed up to the venue, the excitement grew exponentially. Before we knew it the Kutchan Community Hall Lawn was entirely full of people and bicycles!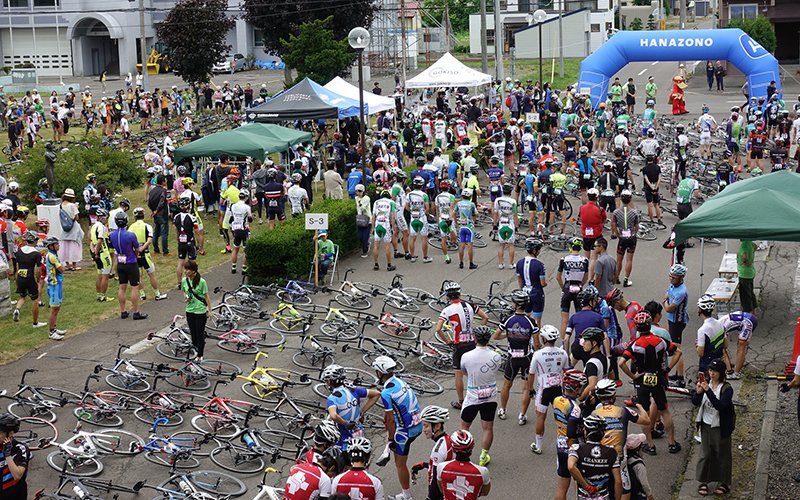 Nearly 700 cyclists joined the event this year, divided into several classes. As the time for the elite division to start neared, crowds lined the streets to see the anticipated starting gun. With a community countdown, the race started as both participants and spectators cheered on the first group.  One by one the rest of the divisions started and rode their way past the crowd and the Kutchan Potato Festival venue.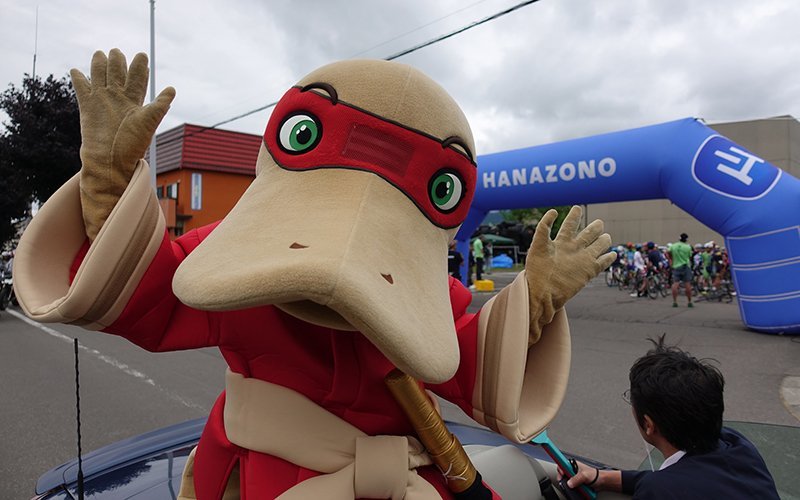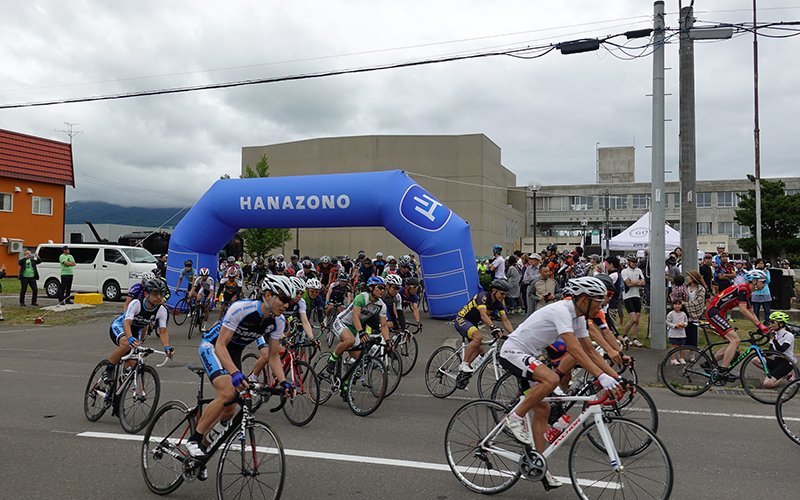 The bike race starts from Kutchan Community Hall (altitude: 179m) and finishes at Annupuri Goshiki Onsen (altitude: 796m). The course is 16km in length, with an average grade of about 4.6%. This is an intense but rewarding race, and participants must give it their all if they want to perform well!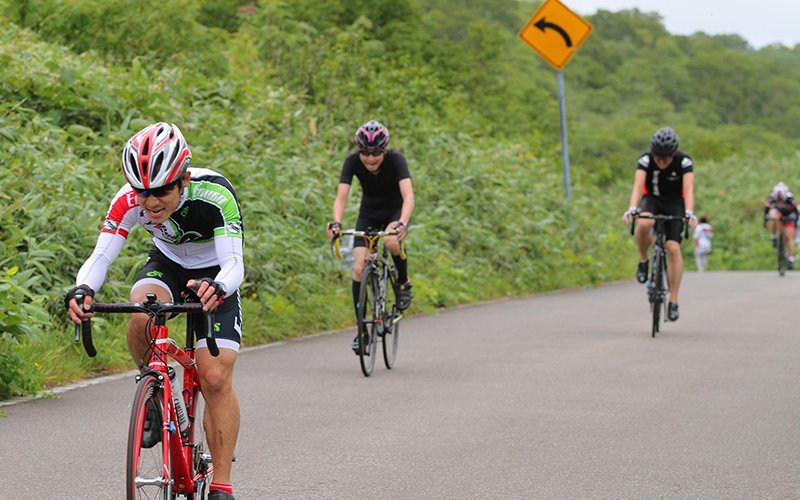 Hanazono invited a group of Taiwanese cycling enthusiasts to participate in the race. Yin-Chih Wang is a professional cycling climber and is fit to challenge for the win of the Hanazono Hill Climb. Alongside is Benny Lin who attends many cycling competitions as a semi-pro rider. He also is the editor for one of the most powerful cycling publications in Asia, "Cycling Time". Hanazono also invited Candy Wang, a Taiwanese model and actress who shares a love for the outdoors and cycling.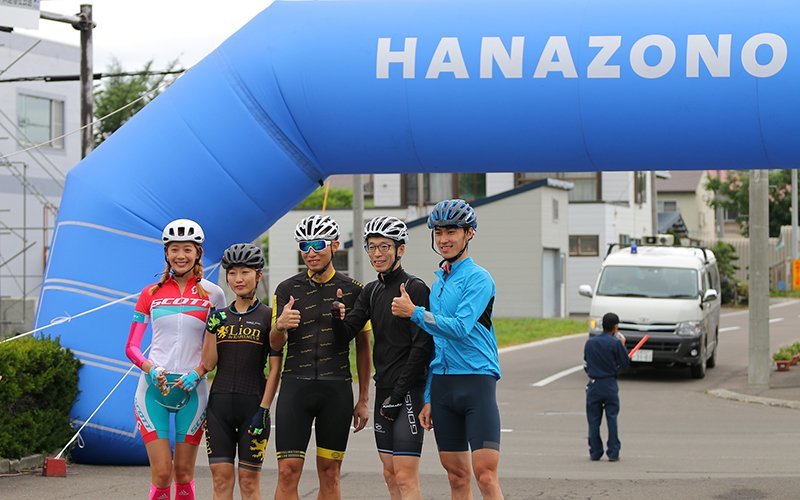 An astounding 31 minutes and 6 seconds later, the fastest cyclist crossed the finish line at Goshiki Onsen! Yin-Chih Wang came in a close 3rd place with a time of 32:01. Benny Lin also performed very well and was only a few riders behind Yin. Candy Wang is not a professional cyclist, but she rode hard, had fun, and did very well in her division as well.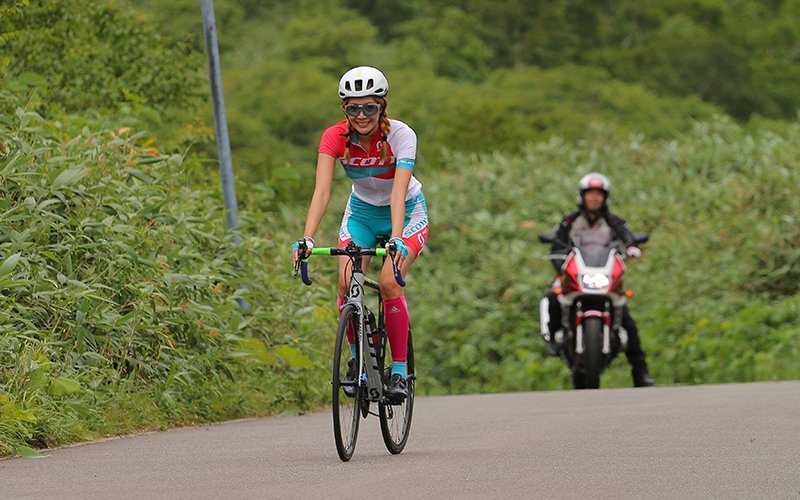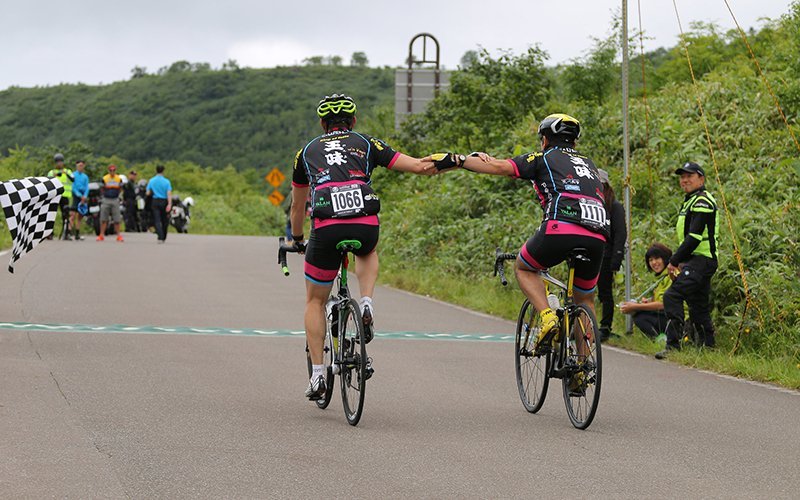 Overall, the race was a huge success and a lot of fun! It is a very unique experience for participants to ride through a traditional Japanese festival and then attend the same festival later that night. We hope you can join us for the 10th annual Hanazono Hill Climb in 2019!