Age-by-Age Guide to Kids Winter Activities in Niseko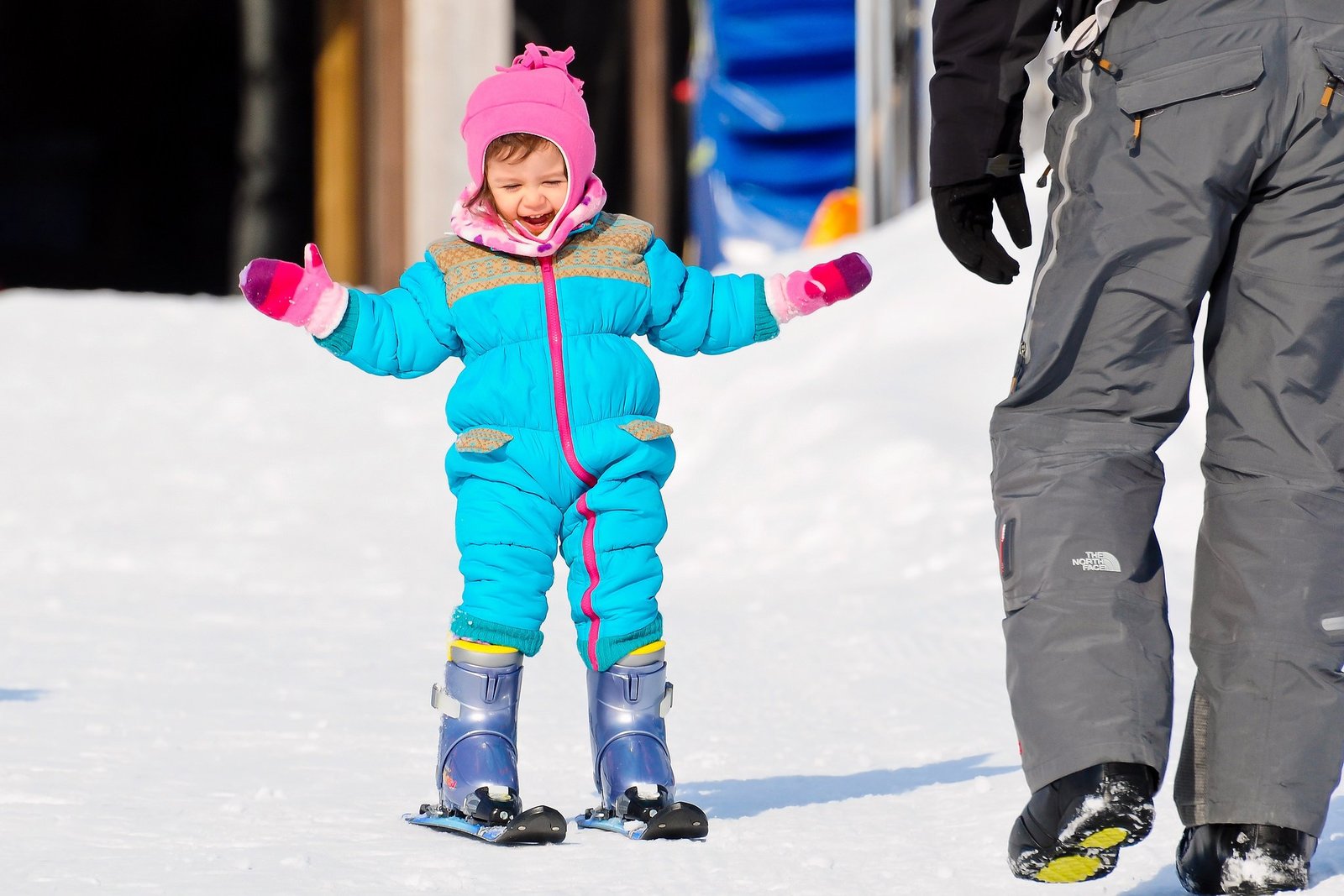 Winter in Niseko is fun for the whole family! Here is our age-by-age guide to exciting kids winter activities.
This post is last updated on Jan 24, 2020
---
Age 0 - 2
This is the key defining age to help build a love of snow. Choosing a good balance between outdoor and indoor activities is important for a successful Niseko winter trip with babies and toddlers. Niseko Kids Club, a team of local and international dedicated early childhood professionals provides the perfect solutions for young families!
For little ones younger than 12 months, Niseko Babysitters (by Niseko Kids Club) offers in-room private babysitting. You can rest assured your little one is safe and sound in your accommodation, or exploring the best parts of Niseko with their qualified private nanny. Niseko Kids Club also provides rental service specialized in childcare items such as crib, high chair, winter toy and all-terrain stroller .

No age is too young to start exploring the snow!

Niseko Kid's Club have spent years working to develop a curriculum with the perfect balance of indoor and outdoor play. Their programs help ease the youngest in your family into understanding snow, and exploring a winter atmosphere. The daycare center of Nikose Kids's Club HANAZONO is located inside Hanazono 308 building right next to the activity desk to help make your morning drop-offs for multiple children a breeze.

Related blog post: Niseko Kids Club HANAZONO: New childcare center at Hanazono
Age 3 - 6
Children of this age group love to play in the snow! This is the perfect age to start learning to ski.
Slide down our safe and dedicated tube park, and get a lift back to the top on a magic carpet. Great for kids and for those who want to act like one.

With most of the ski schools in the area, children's first ski lesson starts from 3 years old. Niseko International Snowsports School (NISS) has programs structured and timed to provide care and support during the different learning stages in each child's development with world-class child-friendly facilities in Hanazono Resort. 

The new kids' indoor adventure area at Hanazono - a world for children to have the ultimate freedom to play and investigate in a safe and challenging environment. Children participating in the Tic Tac Galaxy and Yuki Galaxy Group Programs will also have access to the Galaxy of Kidz during their lessons with NISS.

Hop in a snow raft pulled by a snowmobile and zip around the snowy forest! This is a great non-ski activity that whole family can enjoy together.

Age 7 - 12
The learning curve is very fast in this age group! In addition to Age 3 - 6 activities, children are ready to try these exciting new programs.
NISS Yuki snowboard lesson start from 7 years old. NISS Yuki children can switch between ski and snowboard lessons at no extra cost during a multi-day lesson package. 

Develop park skills, challenge the instructor on racing and gate training, explore off-piste, and learn snow safety and rescue skills through beacon and probe practice. A specialized program for our advanced kids riders, looking to further develop their mountain skills.

In addition to driving kids snowmobile, children aged 7 years and over are welcome to join the adult snowmobile tours if they ride tandem with an adult. Go to explore the real wildlife, forest trails and backcountry bowls filled with deep powder snow. 

Adult snowmobile tour:Age 7 + (Riding tandem with an adult)
Driving Kids Snowmobile:Age 6 - 12
Age 13 - 14
Bigger kids can enjoy even more fun activities. In addition to Age 7 - 12 activities, they can try these fun tours:
| | |
| --- | --- |
| | Explore the peaceful and beautiful Hanazono forest by snowshoes. This is a one hour guided tour. |
| | When you are 13 years or older, it's time to grow out of kids snowmobiles. Ride on a much more powerful adult snowmobile alone and drive through the woods surrounded by picturesque mountains.  |