The Powder Room - A Women's Program
New for 2017-18!
The Powder Room - A Women's Program
3-day program starting on Tuesday of each week - exclusive for women!
10% OFF kids lessons when a parent books The Powder Room
Program
Duration
Price
Notes
The Powder Room
5 hours
¥35,000

Start on Tuesday every week - from 10:00 am to 3:00 pm
Exclusion dates: December 17th - 31st, 2017 and February 11th - 25th, 2018
The Powder Room is a specially designed program for women to broaden their skills and knowledge of snow sports under the guidance of the top NISS female instructors. Not an ordinary lesson, The Powder Room is 3 full days of excitement, with other females who share the same passion of the mountains.
Catering for all abilities, The Powder Room is perfect for those sliding on snow for the first time to the mountaineers preparing for backcountry experiences. Our program offers consistency, with all participants starting their journey together. Bond and progress through 3 days of professional instruction and leave feeling more confident, with lasting memories of conquering the mountain!
Why should you learn with The Powder Room?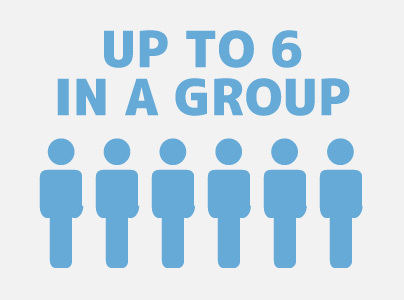 Small Class Instruction
Maximum 6 students per class. You will learn with other female classmates in a supportive environment under the guidance of our female elite coaches.
Tailored Instruction
We cater the needs for each individual - from first timer to mountaineers looking for backcountry experiences. Students will be divided into groups based on their levels.
Free Snacks
Complimentary hot drink and pastry is served at HANAZONO 308 every morning prior to the start of lessons.

Registration from 9:45 am each day, start with a free coffee and pastry at 308 cafe.
Lift tickets and rental equipment are not included in the lesson price. These must be arranged prior to the start of the lesson.
Reservations are essential.
Minimum of two per group to operate. In the event that we are unable to run your session, we reserve the right to include you into one of our regular groups or offer you a full refund.
Exclusion dates: December 17th - 31st, 2017 and February 11th - 25th, 2018.
An All Mountain Lift Pass is recommended for Levels 4 and 5, as your class can explore the whole Niseko United skiing area during your lesson.
A Grand Hirafu Lift Pass is suitable for Levels 1-3.
Don't hesitate to contact us if you have any questions.
Tel: +81 (0) 136 21 6688
Email: niss@harmonyresorts.com
Book Now
---
Featured Picks
Niseko International Snowsports School
A lift pass for the whole mountain
Recent Posts