Niseko Hanazono Hill Climb 2018
The 9th annual Niseko Hanazono Hill climb will be held on the 65h August, 2018 (Sunday). Mark your date to enjoy this challenging but rewarding bike race in Niseko this summer!
Last year we saw the bike parade start from Kutchan community hall (altitude 179m) and rode through the Kutchan potate festival venue. It was a short group ride on the nice flat road. The race began from the starting line in front of Kutchan agricultural high school on route 58. The nice wide slope continued to the Weiss gate, about 2 km before the goal line. The slope became steeper after the gate and this section was the key for the contestants to improve their time.
Online Registration is now available. Further information can be found at Niseko Hanazono Hill Climb website!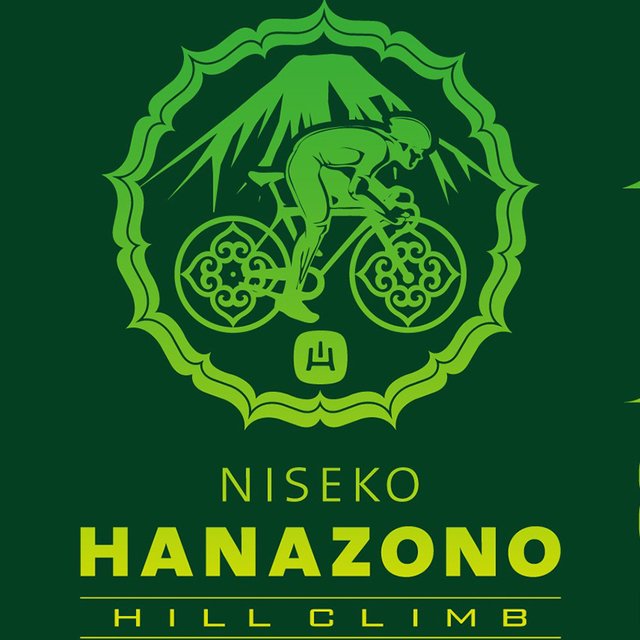 Additional Information
This intense yet rewarding race has something for everyone! It starts in Kutchan at the Jagata Matsuri (Potato Festival), so there are plenty of performances and activities to participate in if you are not racing.
PLACE
56th Jaga-matsuri-site ( Kutchan Potato Festival venue)
RECEPTION
[Date] Pre-race day registration (4th Aug) or Race day (5th Aug)
[Place] Kutchan Community Hall (Ko-minkan)
[time] 4th Aug 12:00-18:00 / 5th Aug 8:15-10:00
EVENTS
The race climbs 617 vertical metres over 15.5 km at an average grade of 4.6%.
The hill climb race has been taking a place with the Kutchan Jagata-matsuri (the local festival).
There are a number of categories ranging from elite to beginner and the focus of the event is on participation.
ENTRY FEE
HCF member ・・・・・・・・・・・・・ 5,500yen

Non-member ・・・・・・・・・・・・・ 6,500yen

Non-member (Students) ・・・ 2,500yen
*Fees are non-refundable in any case.
ELIGIBILITY
Anybody over 13 years old (Junior High & High school students)

HCF / JCF registered members
*Only JCF registered members can apply for the elite class.
SCHEDULE of EVENT
Saturay, 4th August, 2018
Sunday, 5th August, 2018
8:15–10:00 Registration

10:10 Opening ceremony

10:35 Race start (1st Group)

10:40 Race start (2nd Group)

10:45 Race start (5th Group)

12:30 Race finish

14:00 Closing & Award ceremony