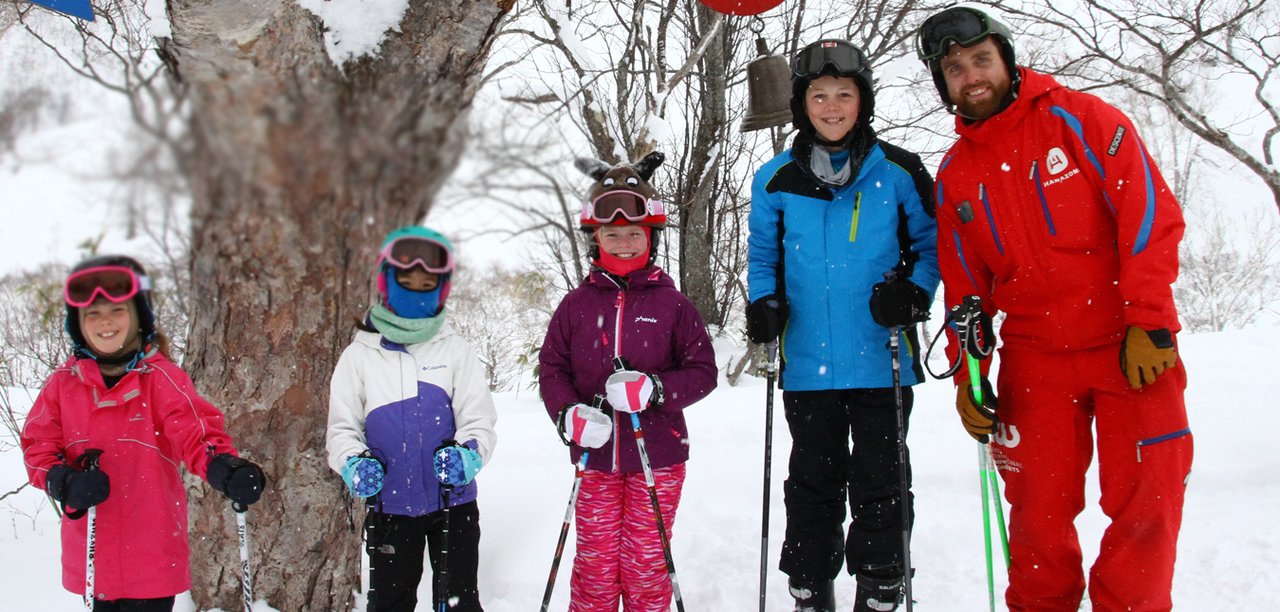 ---
NISS Kids Programs
NISS is a creative Kids Snowsports School; we are dedicated to ensuring each child leaves Niseko with a passion for snow sports. Our inspired instructors are equipped with the tools needed to pass on their passion to the future of the snowsports industry.
NISS offers two age defined children's programs - Tic TacGalaxy for 3 - 6 year olds (skiing only) and Yuki Galaxy for 7 - 14 year olds (skiing and snowboarding). These are designed to provide a safe, structured learning environment that is fun and engaging at all times. 
The Hanazono facilities are specifically built to meet the requirements of each age group - only in Hanazono will you find bathrooms designed for 3 - 6 year olds!
We offer small boutique class sizes allowing the progression of each child to be carefully monitored from first timers to all mountain freeriders.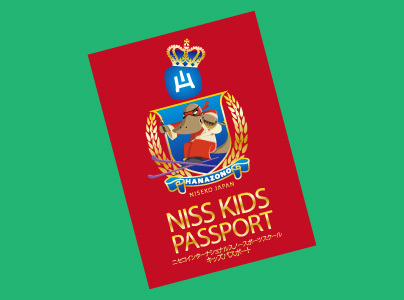 NISS Kids Passport
---
Tracks goals, activities and adventures of your child's time at NISS.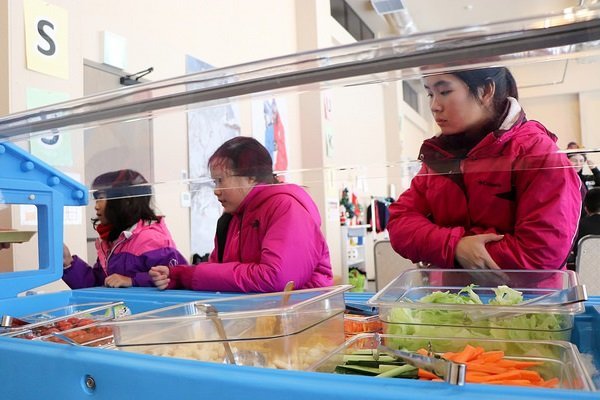 Lunch
---
Private Kids Zones at the Hanazono Base, catering for allergies and dietary requirements
Learning Areas
---
The best equipped and safest place in Niseko for children to learn and improve.
Magic Carpets
---
A total of three magic carpets – vital for your child's learning and comfort.
Fun & Exciting Trails
---
Strawberry Bells and Kamp Kitsune adventure trails, beginner terrain park and snow play areas.
Kamonohashi Ride
---
Transports NISS kids to the higher reaches of the beginner slopes, opening more fun places to learn.
PROGRAMS AVAILABLE 
Introducing: Galaxy of Kidz
The new kids' activity center at Hanazono - a world for children to have the ultimate freedom to play and investigate in a safe and challenging environment. The next level of exploration, the Galaxy of Kidz encompasses diverse areas to spark the curious minds of all children. 10 climbing walls (up to 5 metres) are self belayed, promoting proud independence. A floating adventure trail connected by a cloud climb and net playground launches explorers into the atmosphere. Even our little astronauts can join in the excitement with a toddler's net ball pit! Children participating in the Tic Tac Galaxy and Yuki Galaxy Group Programs will also have access to the Galaxy of Kidz during their lessons with NISS.
3,000 JPY / per child for 1 hour of play
The HANAZONO Shield
by Trek Track
NISS introduces The Hanazono Shield by TREK TRACK for the 2018/19 Winter. The latest in GPS Location and Tracking Technology, this system is the first of its kind in the Snowsports Industry in Asia. The ultimate protection and safety available for your family, The Hanazono Shield by TREK TRACK will be a prominent feature of NISS children's lessons.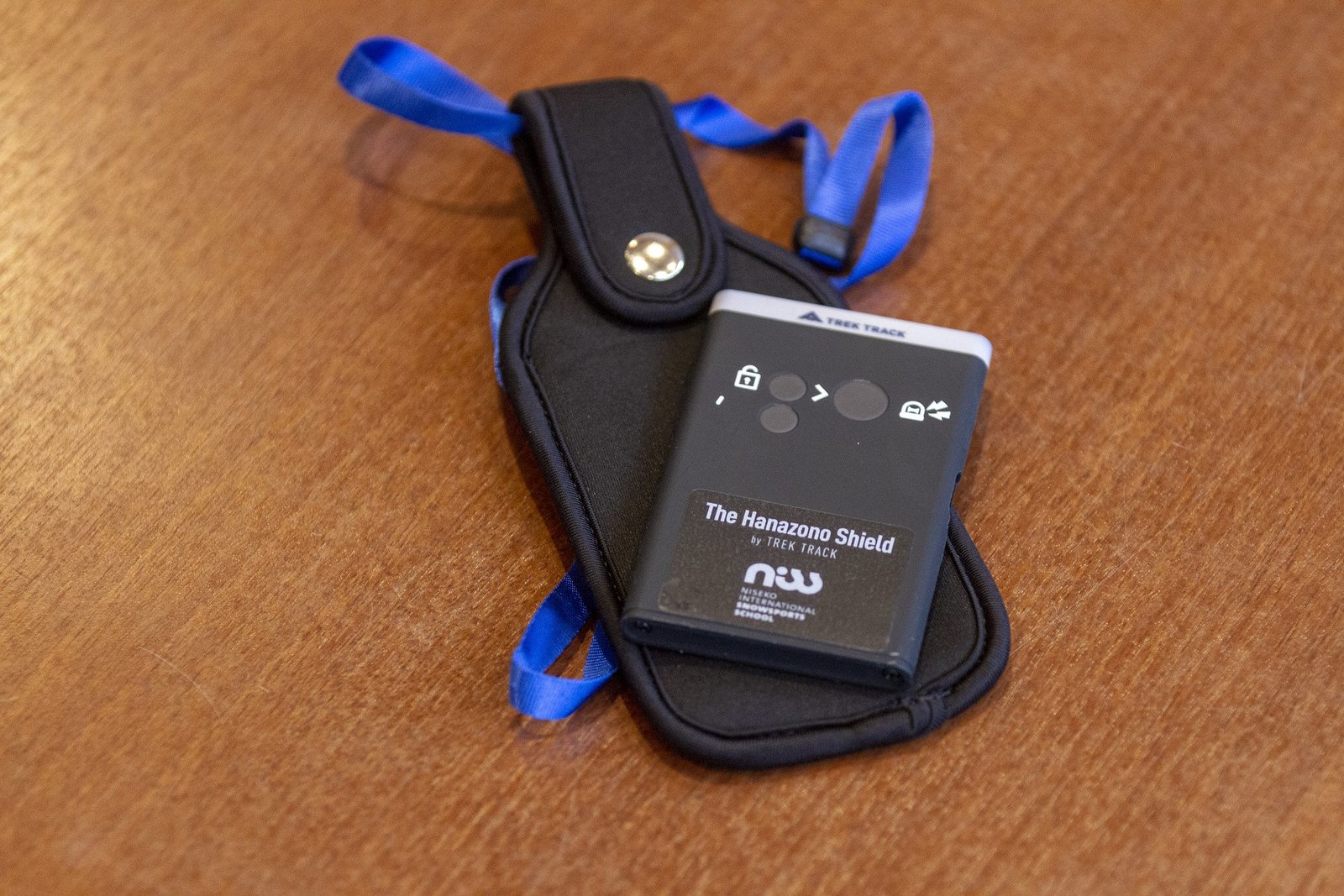 TREK TRACK technology provides comprehensive mountain coverage of the Niseko United Resorts in 3D mapping, with each child's location accessible in pinpoint accuracy through real-time tracking. In case of an emergency, The Hanazono Shield by TREK TRACK allows for immediate response time and assistance on the scene with all live information accessible by Ski Patrol and NISS.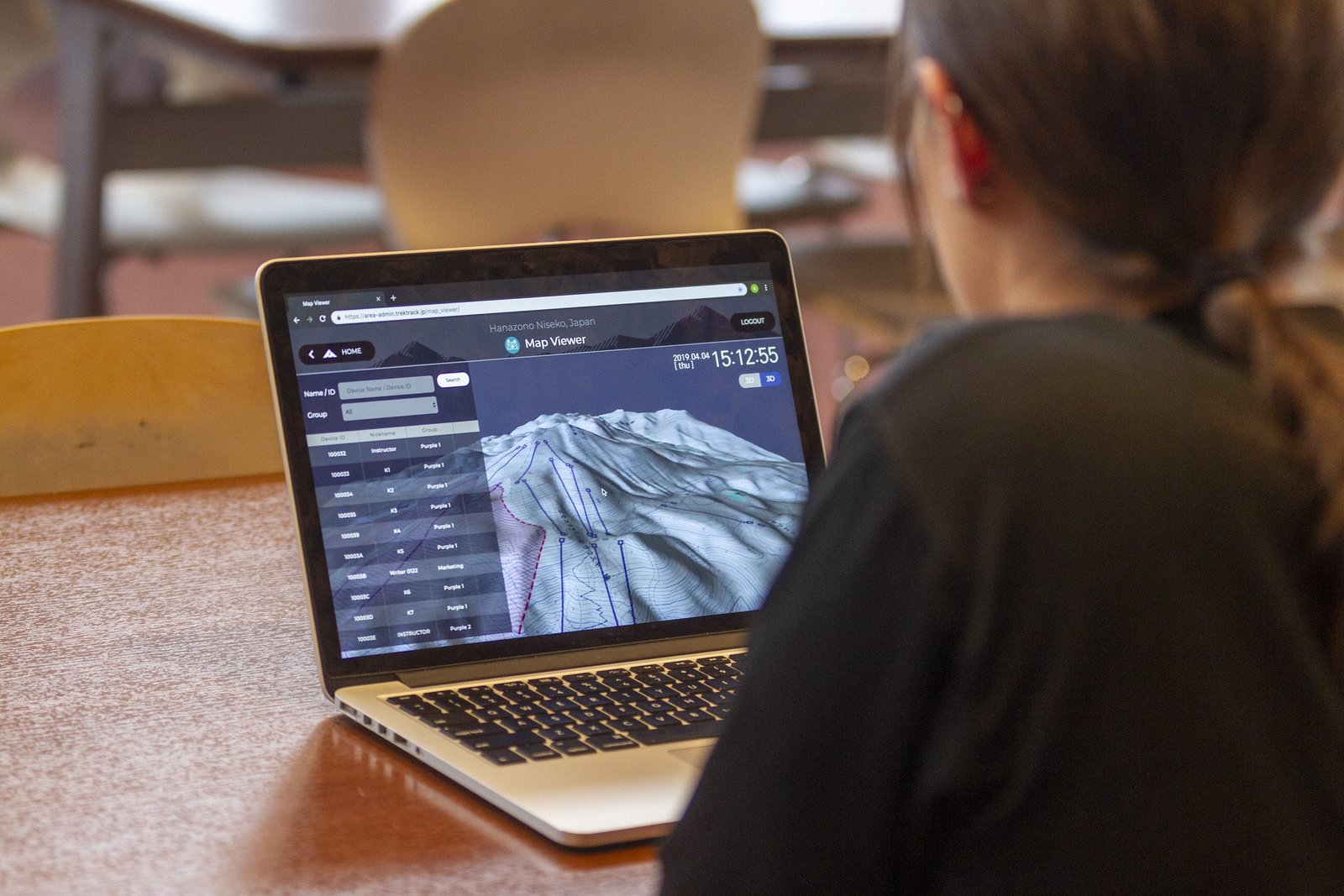 Safety is of utmost priority for your children while in our care. The Hanazono Shield by TREK TRACK gives you, the parents, peace of mind as your child experiences learning and adventure in the mountains within a safe and controlled environment.
FINDING US
FREE HANAZONO SHUTTLE
HIRAFU HANAZONO
7:50AM - 5:00PM (approx. every 20 min.)
---
NISS KID'S EXPRESS
 193-6 Yamada, Kutchan-cho, 044-0081
HIRAFU HANAZONO
 8:30AM - 9:15AM
HANAZONO  HIRAFU
3:45PM - 4:00PM
SHUTTLE BUSES TO HANAZONO
Hanazono offers a free shuttle service throughout the Hirafu Village. Available from 7:50am - 5:00pm, guests can board at a convenient bus stop closest to their accommodation. View a detailed map here.
NISS HIRAFU BASE
The Hirafu Base is located opposite the Vale Hotel, within metres of the Family Chair Lift. Meet here for lessons starting in Hirafu and also for the NISS Kid's Express Shuttle Service - a private Kid's Only Service for children registered in the Tic Tac or Yuki Program.
GUEST REVIEWS
Shirley Sun, China
Have been taking lessons with NISS for 2 years, including X'mas and CNY holiday. Very good coaches here, Trevor, Jerome, Sara, they all have very good skills and are patient. The kids love them!
Jose A Garcia, Singapore
Our kid loved the classes and the teachers. We are definitely in for the next time that we visit Niseko.
Catherine, Hong Kong
Very comprehensive ski school for kids of different age. My kids love the instructors. They have very good facilities for young kids (3-6), where kids can play and eat inside the school. We have put our kids to NISS since they were 3 and my eldest daughter (7 years old) can do all the easy black run now!
ABILITY GUIDE
Level 1
For Snowboarders
Never Snowboarded/can not stop
Terrain: Flat land and magic carpet
For Skiers
Never skied/can not stop
Terrain: Flat land and magic carpet
For Snowboarders
I can: Control direction/speed with falling leaf
Learning to link heel side and toe side turns
Terrain: HANAZONO bowl
For Skiers
Level 2
I can: Snowplough glide
Learning to snowplough turn
Terrain: HANAZONO bowl
Level 3
For Snowboarders
I can: make linked basic turns comfortably on all green terrain
Learning to change turn shape & rhythm and riding switch
Terrain: Green runs, easy reds
For Skiers
I can: Snowplough turn
Learning to ski parallel
Terrain: Green runs, easy reds
For Snowboarders
I can : Make refined turns on all red terrain
Learning carving turns, riding switch and getting a feel for the terrain park
Terrain: Red runs, easy blacks
For Skiers
Level 4
I can ski : Parallel on all green most reds
Learning to ski parallel on all runs, short turns, easy bumps, intro to powder
Terrain: Red runs, easy blacks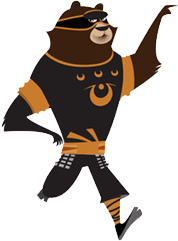 Level 5
For Snowboarders
I can: Snowboard all over the mountain
Strenghtening off piste, powder and terrain park skills
Terrain: Whole mountain
For Skiers
I can ski : Parallel on all over the mountain
Learning to make dynamic short and long turns,fall line bumps and off piste powder
Terrain: Whole mountain
Book Now
---
Featured Picks
Niseko International Snowsports School
A lift pass for the whole mountain
Recent Posts
Upcoming Events