Hanazono Powder Guides

First tracks guaranteed.
Experience the legendary Niseko powder ahead of the crowds and find those secret stashes with our experienced team. Our private tours cater for everyone from riders hoping to try their first powder run to backcountry fanatics. With a small guide to guest ratio of just 1:4, our team of highly trained guides are able to tailor the tour to your ability and give you the best Niseko experience possible. Each tour includes our exclusive ''First Tracks'' service, allowing you to ride Hanazono's lifts 1 full hour before the public. This means first tracks through Strawberry Fields, Blueberry Fields, the Hanazono bowls - the resort is your playground! From then on stay ahead of the crowds as your guide leads you through the best pockets that only the experienced locals know about.
HPG provides a pick up and drop off service for all of our tours to and from your accommodation. All avalanche safety equipment is provided free of charge and our guides will start the tour with a safety briefing.
Book Your Hanazono Powder Guides Tour Now!
HPG Private ToursHPG Group Tours
| | |
| --- | --- |
| Dates of Operation | Middle of December, 2018 - End of March, 2019 |
Hanazono Powder Guides Advantages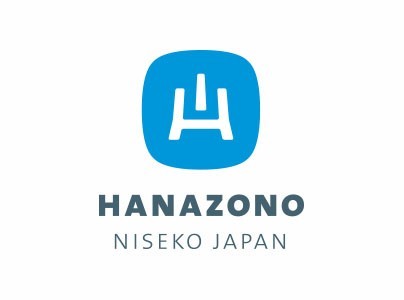 Resort Operated
HANAZONO Powder Guides (HPG) is the only official resort-operated backcountry guiding company in Niseko. Working alongside the ski patrol, lift operators and groomers give us a unique advantage to provide the best equipped and safety aware guiding service in Niseko.
First Tracks.. Guaranteed!
Our guides don't make light promises of first tracks on untracked slopes, we GUARANTEE them, with our "First Tracks Service". We open the lifts exclusively for you at 7:30am, be first on the untracked powder slopes of HANAZONO. This service includes a pick-up from your accommodation.
Minimum Hike, Maxium Descent
A typical day in Niseko will see you floating your way through waist deep perfect powder for 1,000 vertical metres. With such an abundance of powder, the need to hike to find untracked areas is minimal, our tours (unless otherwise requested) are based on lift access side country which offer minimum hike and maximum descent.
Book Early
We understand that your time in Niseko is limited, allow our guides to show you the best powder runs Niseko has to offer and ski or ride bottomless powder all week long. We recommend that you book a tour early in your stay to get the most of your Niseko Holiday experience, this will also give you the opportunity to reschedule, if necessary.
HANAZONO POWDER GUIDES PARTNERS
Hanazono First Tracks Program
Book Your Hanazono Powder Guides Tour Now!
HPG Private ToursHPG Group Tours
Frequently Asked Questions
What do I need to bring?
Backpack - We recommend backpacks that have a ski/snowboard carry. (Please consult with one of our guides if you do not have one). If you have bought a new backpack please ensure you are familiar with strapping on and off your skis/snowboard before the tour.
Avalanche Beacon - We ask all participants to carry an avalanche beacon, if you do not have one we will provide you with one free of charge. If you have one, we recommend bringing your own (fully charged) beacon that you are familiar with.
Snow Probe & Shovel - Though recommended, we do not require our guests to carry a probe and shovel. If you are in the habit of carrying them, please bring them along. We provide a limited number free of charge.
Ski Poles - For skiers, ski poles with powder baskets are recommended. For advanced levels of snowboarders, telescopic or fold down poles will be useful as we may ask you to traverse some distance to find untracked snow. We have a limited number of new K2 Speed Link Poles available to rent free of charge.
Skiwear - Regular ski/snowboard wear and spare inner-layers are recommended. Temperatures can drop to below minus 15C in midwinter. Windchill can see these temperatures drop even further, beyond minus 20C. We strongly recommend that you bring extra inner-layers of clothing.
Facemask & Neckwarmer - We recommend that you wear or carry a facemask and neck warmer.
Gloves - Please choose warm and well fitting gloves.
Helmet - Please wear a helmet. With so many accessible free runs, helmets are highly recommended in Niseko. They can prevent injury from falling, crashing, or even a wayward tree branch. We request all children wear helmets.
Goggles & Sunglasses - What you would normally wear skiing or snowboarding is fine, although we generally recommend a good pair of goggles, for greater protection and visibility. Outside of spring season, a bright colored lens is recommended as we have very few sunny days during high season. We have a variety of K2, Oakley and Smith goggles and spare lens suitable for Niseko at Niseko Sports outlets in Hirafu and Hanazono.
Do I need powder specific skis or snowboard?
Regular skis or snowboards are fine for exploring, but if you have come exclusively for the backcountry in Niseko, we recommend a powder ski/snowboard.

SKIERS: 80mm waist and over all-round ski is fine, but why not try a set of rocker skis? Rocker skis provide improved flotation on Niseko's deep powder, they turn quickly (handy when in trees) and stop swiftly.
SNOWBOARDERS: You might struggle if your snowboard has a regular camber and freestyle stance setup. A 5-10cm setback is generally recommended. Similar to skis, if you are here for powder snow, we recommend you try a snowboard designed for powder.
NISEKO SPORTS EQUIPMENT HIRE: Talk to our friendly staff at Niseko Sports Equipment Hire at Hanazono 308, Hirafu or The Vale Snowsports for advice and more information on powder skis/snowboards. Niseko Sports has a wide variety of skis/snowboards, including BURTON, Ride, K2, Line, Rossignol, Faction which all have a range of popular powder skis/snowboards. Niseko Sports offers the convenient option to switch your ski/snowboards, or even skis to snowboard or vice versa as many times as you like.
When is the best time for powder in Niseko?
Niseko's winter season runs from late November to Early May, the peak powder period is typically from late December to mid February, although this varies every season. An annual average 4 metre snow base ensures great Spring conditions from March onwards.
Start of Season: The first snowfalls of the year in Niseko are usually in late October through to Early November. As temperatures drop and storm cells intensify throughout November, the snow begins to fall to lower elevations, blanketing the entire mountain white with snow. As snowfalls increase, and a base is formed the upper part of the resort becomes skiable - the beginning of the ski season. Winter storms pushing out of Siberia become more frequent from early December, covering small bushes and Sasa grass, this is a surprisingly good time to visit Niseko; with relatively few skiers/riders you will find powder stashes almost everywhere within the resort boundary.
High Season: Most backcountry gates open around the Christmas period. This time through to mid February is the absolute best time of season for light & dry powder. If you wish to ski/snowboard deep and dry powder like you see in magazines or DVDs, we assure you, this is the best time of year. Family visitors leave Niseko around mid January and in their place, powder enthusiasts from all over the world flood into Niseko. This time of year, although snow quality is particularly good, the lifts can be frequently affected by the weather. When upper mountain areas are closed due to weather conditions, you still can enjoy Niseko's powder line riding lower lifts. After mid February, bottomless dry powder gradually changes to creamy, slightly heavier powder snow.
Spring Season: The weather usually starts to become stable in March, offering good conditions for backcountry, with more sunny days and better visibility, hiking up to the peak is a joy. In April, snow fall decreases but the snow base is still very high. Skiing / riding down through corn snow on a warm spring day is exceptional. Gates will close if there is a high risk of slab avalanche.
What level of skill is required?
We do not recommend HPG for beginners, you should at least be confident on black slopes & have experience in deep powder and trees. For more information check our off-piste ability chart.
Gate Info
Mt. Niseko Annupuri offers 360 degrees of vast, open fields of perfect powder, tree runs, bowls, chutes and natural half pipes that continue on for kilometers. The four Niseko resorts offer access to the south east laying 180 degrees of this terrain via the Niseko United lift system, the remaining 180 degrees is accessible via the 9 gates that allow skiers and snowboarders into the back country areas of Niseko.
Established by the Niseko Annupuri Avalanche Prevention Committee, the Niseko Mountain Resort Safety Committee, the Niseko Free Passport Committee and the Hokkaido Shiribeshi Alpine Accident Prevention Committee, the Niseko Rules are the area's official regulations created for the safety and freedom of every skier and snowboarder riding inside or outside the ski resort boundaries.
Please be aware that whilst the ski patrol assesses the avalanche danger each morning, and will open or close the gates accordingly, once outside the patrolled area you take responsibility for your own safety, we strongly recommend that you read the daily avalanche reports that are on display at gate entrances or online.
GATE 1
L - JI GATE
Altitude 1,050m

The first ever gate to be installed at Niseko. Accessed from the Jumbo #4 lift at Annupuri Resort on the skier's right below the top of the lift. An open field of powder will greet you if you are lucky enough to get this untouched, generally this can be tracked out very quickly. Just about any line will lead you into the Oo-sawa valley, so there is no real risk of getting lost here, but do try to avoid riding the bottom; stay higher than the lower tree line especially in poor visibility and when snow stability is low.

HPG have the local knowledge to find untracked lines in this area, allow our guides to show you how to best take advantage of this terrain to find long, uninterrupted powder turns.
GATE 2
ANNUPURI PEAK GATE
Altitude 1,170m

Located at the top of the Annupuri Jumbo #4 lift, this gate also gives access to the open bowl of Oo-sawa, similar to gate 1 this area can be tracked quickly. The run out is a natural half pipe, which is great fun for snowboarders. It is possible to reach the peak of Mt Annupuri from this gate, but we generally recommend against this route as it requires a 30min + hike on often icy, unstable terrain via the South Peak.

HPG's first choice for snowboarding guests. Knowing where and how the snow accumulates in different wind directions is critical in finding the best snow conditions here. No hiking is required in this area.
GATE 3
HIRAFU PEAK GATE
Altitude 1,180m

The Hirafu Peak Gate stands above the highest lift point in Niseko, the single seated King Lift # 4. Both the lift and gate can be extremely crowded on a powder morning, and a line from top to bottom can often form as people make the 20 min climb to the peak. Whilst no kind of mountaineering equipment is required in Niseko, avalanche / back country gear is highly recommended if you are planning to leave the resort boundaries. From the summit, you have a multitude of lines to choose from, but don't be fooled into following some else's tracks as they don't all lead you back to the resort. Dropping the North Face on a board will require a long traverse out, and please be aware the Back bowl and West Face can be avalanche prone.

HPG guides will pick a line from the peak best suited for the conditions and level of your group. Having a tail guide allows HPG to include a non-stop vertical drop of 400m of some of the most exhilarating powder you will ever experience.
GATE 4
FUJIWARA GATE
Altitude 1,180m

Opens 60 minutes after gate 3. This gate offers access to the gulleys of Fujiwara-no-sawa, Higashi-one and the lower part of the East face. Please use caution when traversing across to these areas, and always be mindful of changeable mountain weather. Do not enter Fujiwara-no-sawa when the gate is closed.

HPG enter this area when gate 3 is closed and/or conditions are not favorable higher up on the peak. This area offers steep gulleys and wide open tree runs over ridges, it is best suited to intermediate to advanced skiers/ riders.
GATE 5
HANAZONO GATE
Altitude 1,050m

Opens at 9:00am, conditions allowing. Offers access to the lower part of Fujiwara-no-sawa. This is a great gate to get a couple of fresh lines first thing of a powder morning, as the run out leads you straight back to the base of HANAZONO #3.

Extremely unstable cornices can develop along the traverse line to Higashi-one, we encourage you to make consistently cautious decisions and to avoid avalanche prone areas.

Join a HPG First Tracks tour and after a few runs of Strawberry or Blueberry fields we'll get you here for first tracks before the crowds arrive.
GATE 6
MOIWA PEAK GATE
Altitude 800m

Access gate to Mikaeri-no-sawa, Annupuri west-face and Goshiki onsen area. This gate is not used by HPG, dangerous cliffs and a long hike back to be expected in the Western Anbetsu area.
GATE 7
EE-SAWA GATE
Altitude 790m

Located mid-way up the Annupuri Resort, this area, with its gentle gradient and natural half pipe features is a snowboarders' paradise. The gate entrance can be difficult to find the first time, do not under any circumstances duck the ropes to enter. Riding down to the Yu-no-sawa off-limits area is strictly prohibited.

A slightly less adventurous part of the mountain, this is a great area for families and snowboarder groups of intermediate level.
GATE 8
HACHIBAN GATE
Altitude 950m

Installed in 2012, this gate allows access to the lower Oo-sawa area. Ride the foreground trees and do not traverse across to the opposite cornice slopes. This gate comes in handy when Jumbo #4 is closed.

HPG often use this gate when upper mountain conditions and/or visibility are poor. There can be un-ridden pockets of powder in this area even on a crowded day. Allow our guides to show you how to best take advantage of this terrain.
GATE 9
WATERFALL GATE
Altitude 730m

Recognized as an official gate as of 2012. This gate is located between HANAZONO and Hirafu, and due to the fact it cannot be easily lapped is possibly one of the least tracked areas in Niseko.

As the name suggests, there is a waterfall at the base of the gulley, so it is important that you make it across the river bed and traverse up to the Holiday run before the waterfall.

The waterfall area offers a steep, short line if returning to Hirafu. Keep running along the ridge line for a gentle run back to the Silver Dream at HANAZONO.
Powder Safety
Many people equate HANAZONO with epic backcountry runs and they're right; the backcountry that surrounds the ski area is some of the best you'll find. It's also potentially dangerous. It is important to read the Niseko Rules and avalanche information prior to entry and pay attention to signage in the area.
Current avalanche information is available every day at lift stations and ticketing counters in all ski areas as well as the Avalanche Information website.
Off-piste and back country areas are outside the jurisdiction of ski area, it is prohibited to enter such areas by passing ropes, nets or bamboo poles.
In the event of an accident, parties concerned are liable to cover expenses relating to search and rescue activities.
Niseko RulesNiseko Avalanche Information
Booking Information:
HPG Private ToursHPG Group Tours
Booking in Advance Recommended:
Email: HPG@harmonyresorts.com
Telephone: +81 (0) 136 21 6688 - Hours: 8:30am to 8:00pm
HPG Manager (Special Enquiries Only):
Call Joe Sugano: 080 1863 5431 between 4:00pm and 8:00pm
Book Now
---
Featured Picks
Niseko International Snowsports School
A lift pass for the whole mountain
Recent Posts