Drive It Yourself! Kids Snowmobile Sneak Peek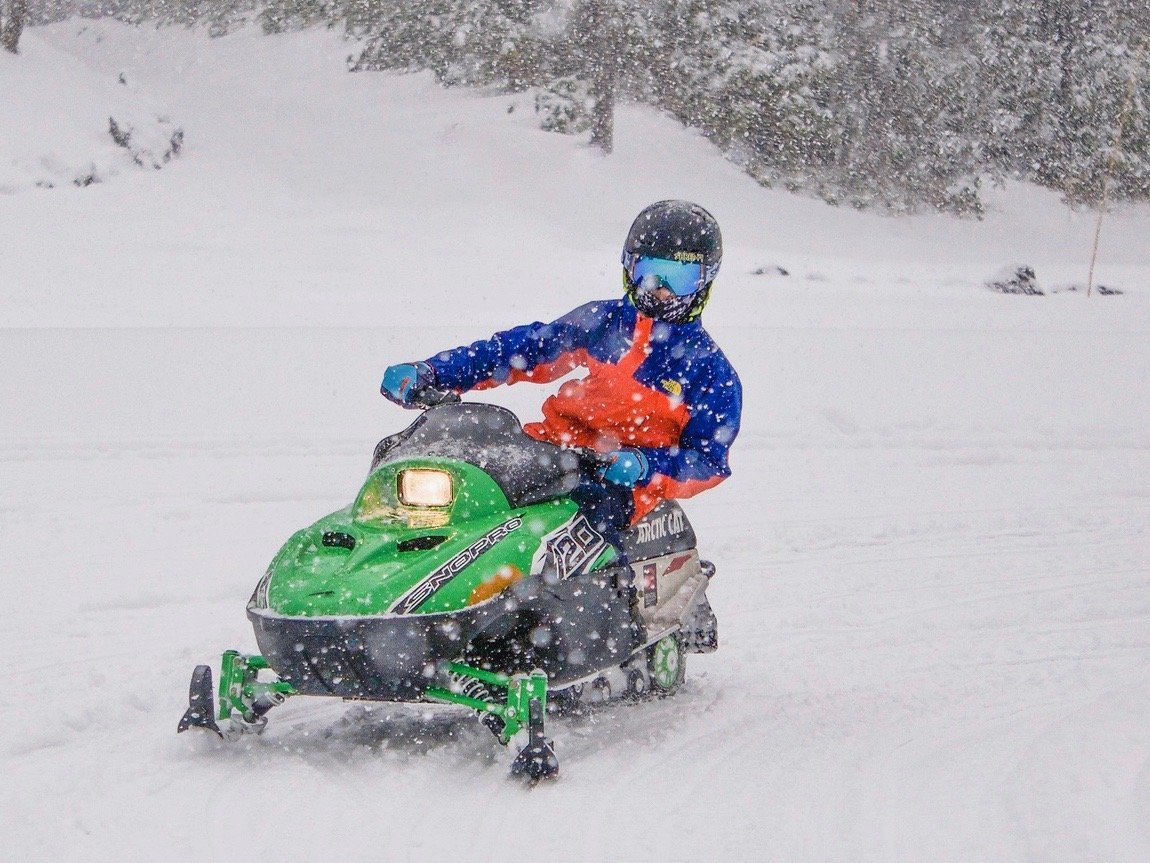 *Sorry, this activity is not available for 2019-20 season 
Over the years, many children kept asking us if they could drive a snowmobile themselves instead of riding tandem with their parent. And we were always sad to answer them "No, you need to be 13 or older".
That's why this year Hanazono is delighted to introduce Hanazono Kids Snowmobile! These special snowmobiles are designed and built specifically for children aged 6 - 12. Three local kids, aged 7, 9 and 11 were invited for a sneak peek and tried the brand new machines in early December.
Learn To Drive Safely
A kids snowmobile is roughly two-thirds the size of a regular snowmobile and less powerful. The experienced Hanazono instructors are there to show the children how to drive it safely before they head to the course.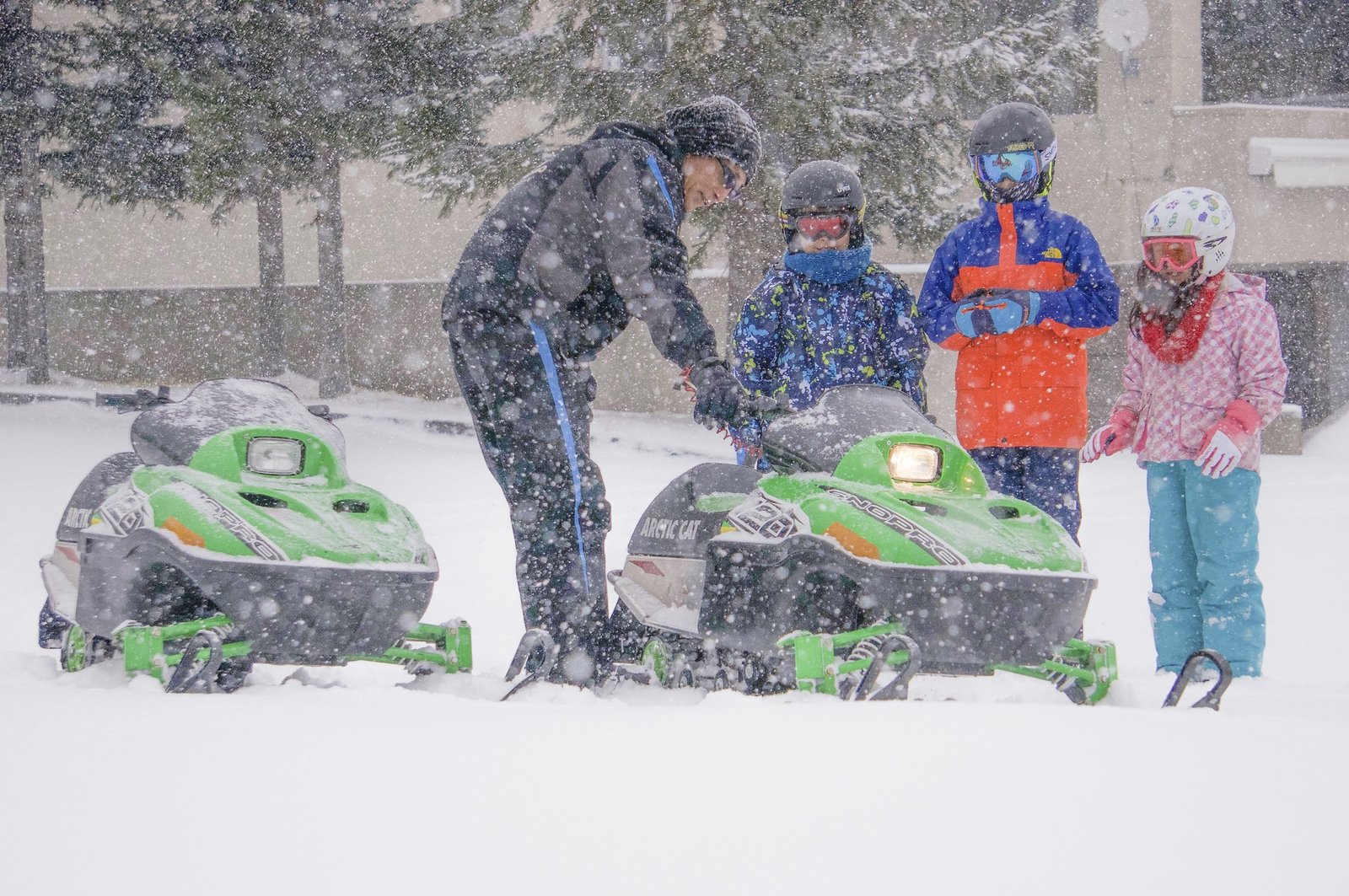 Children were excited to see a REAL kids-sized snowmobile
Kids snowmobiles are designed for safety. The first thing that the instructor teaches the young drivers is to make sure to put the red safety cord around his/her wrist. We cannot start the engine of a kids snowmobile without having this cord attached to the machine. It is designed to come off if the driver loses balance or falls off from the machine. If this happens then the engine of the snowmobile will stop and automatically prevent the machine from going out of control.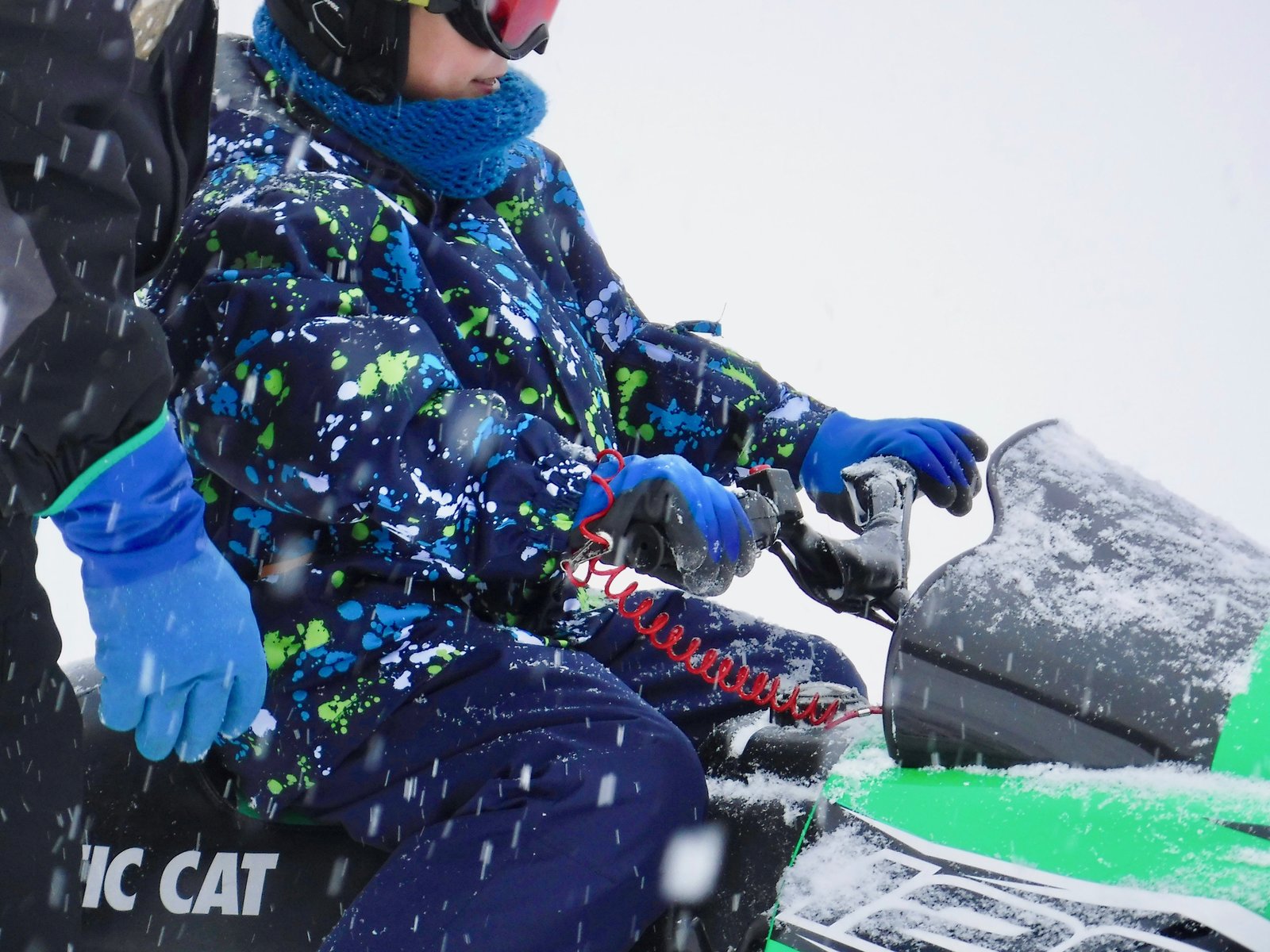 Notice the red safety cord
Like a motorcycle, the throttle of a snowmobile is at its handles. When the driver releases the handles, the machine stops. Hanazono kids snowmobiles can go as fast as 15km/hour. (FYI, maximum speed for an adult snowmobile is 80km/h. It's great to be a grown-up!)
To The Race Track!
Now the three kids are fully informed about the safety tips and ready to drive! 
After a blistering match of rock-paper-scissors, it was the 9 and 11 year old boys who won to go first on the machines.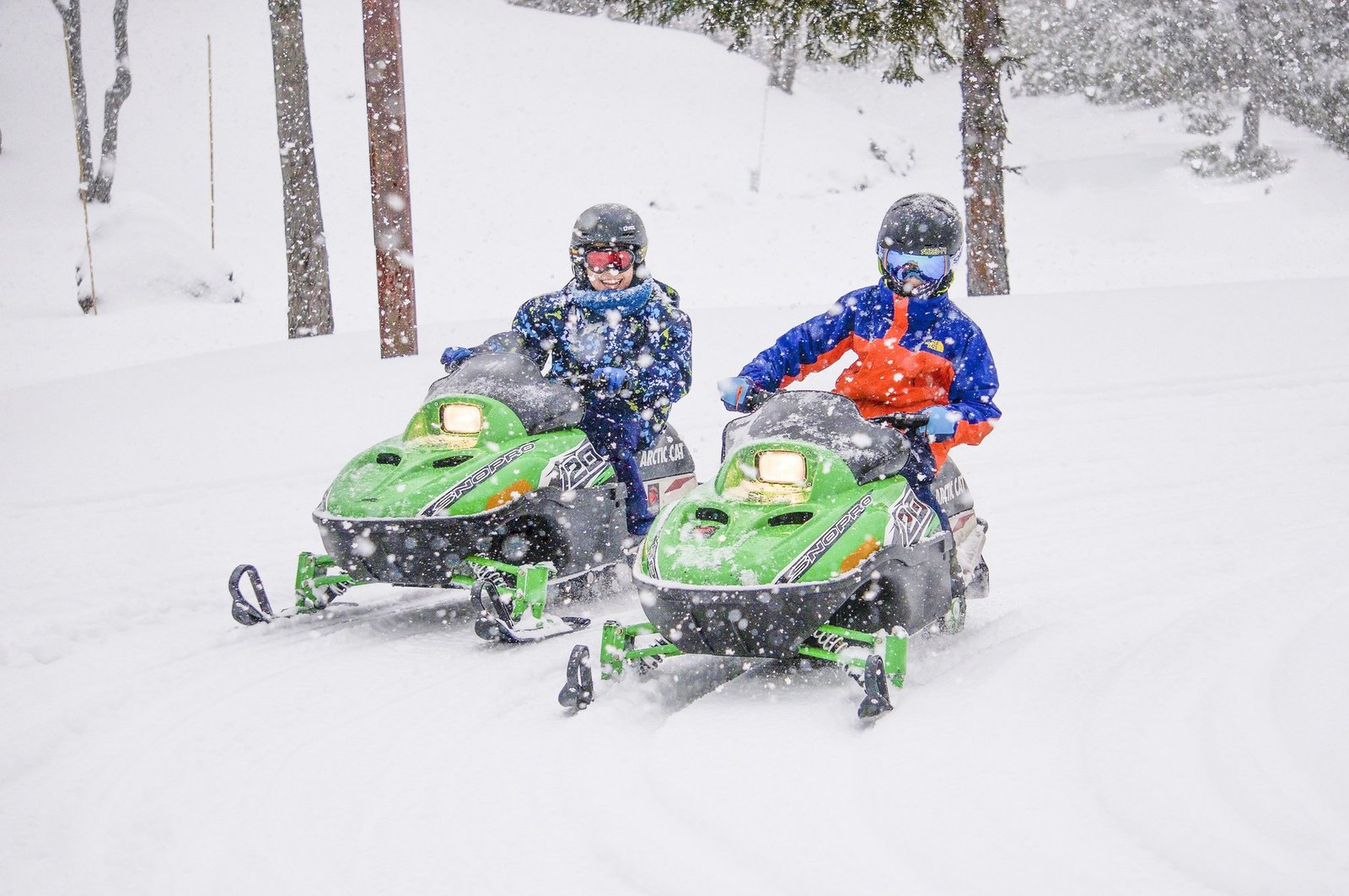 Yee-haw!
Even though this was the first time they touched a snowmobile, the boys went full-throttle from the start with no hesitation and soon began racing against each other. We couldn't believe it was their first driving experience!
Next was the 7 years old girl's turn. In the beginning, she was struggling a little bit to learn how to shift her weight to turn, but soon she started to ride like this!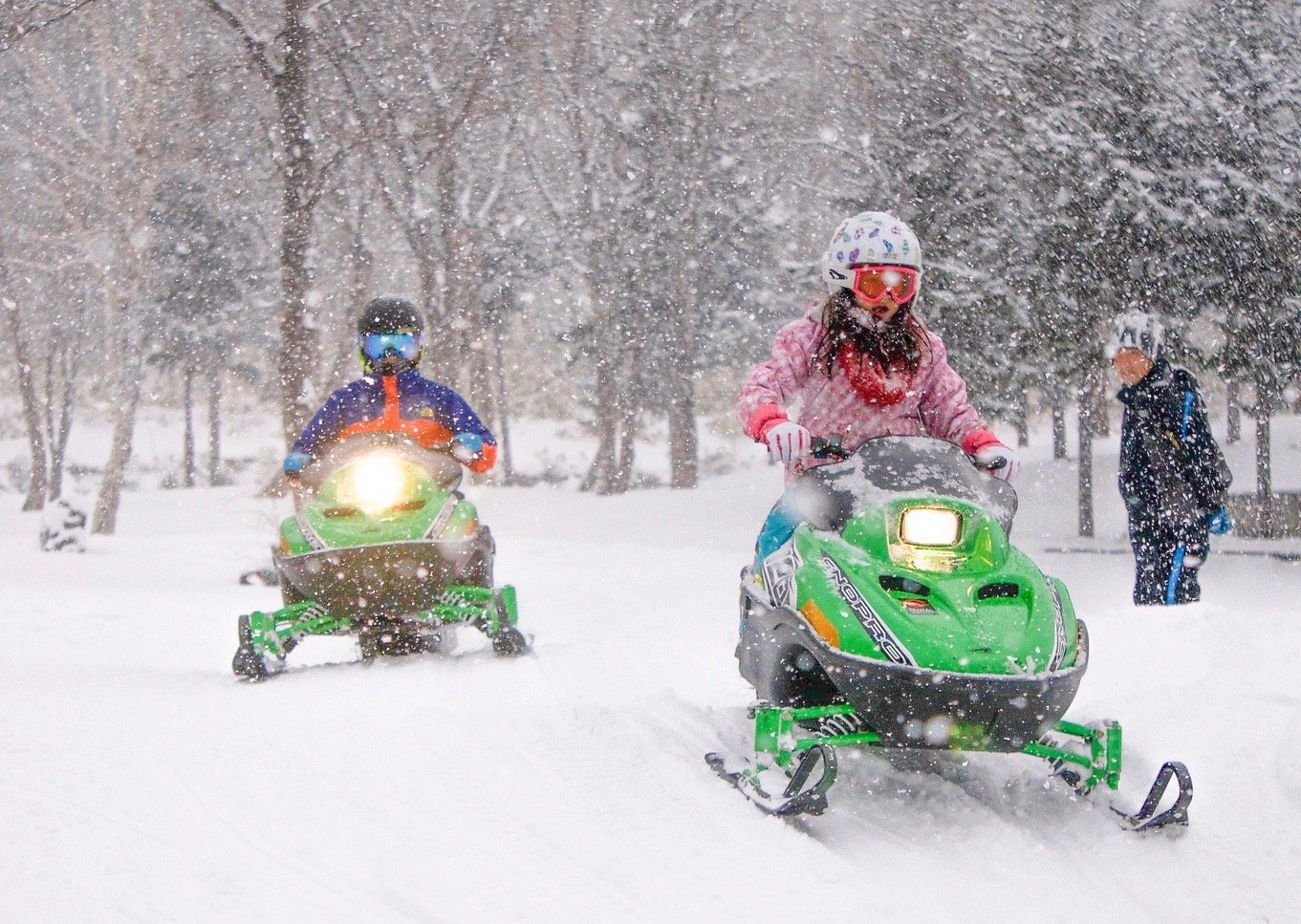 Having a blast!
To be honest, we were curious to see how a small girl would handle driving her own snowmobile. Maybe it would be to heavy for her to turn or control? But as you see she learned quickly and put those uncertainties to rest. Great job, girl!
The kids loved it so much that it was hard to convince them to leave the machines and go home.
This sneak peek was held in early December in HANAZONO Golf site, but we are preparing a dedicated kids snowmobiling race track near HANA1 Quad Lift to host the little racers for the rest of this season. 
We are looking forward to seeing you try this new and fun activity yourself at Hanazono!